Freelance Scikit Developers Available for Hire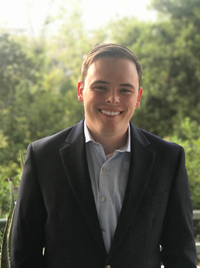 Hire Now
Freelance Scikit developer in Los Angeles, United States
Let me help solve your toughest problems.
I pride myself on my ability to write solid, well documented and fully tested software. With the projects that I have worked on, my software has not only needed to hold up to use by its users, it has also needed to be able to withstand scrutiny in court. As a result, I take writing quality code very seriously. Over the last few years I have worked on creating a platform to revolutionize the way that investigators (of all kinds) explore unstructured data, primarily text documents. I did this by taking advantage of the latest technologies and techniques in information retrieval and natural language processing. I also created a simple yet powerful language that allows investigators to ask deeper questions of the data. The end result of all of that effort is a system that allowed a forensic ...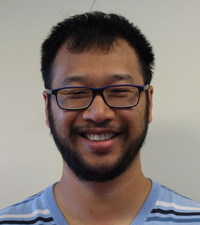 Hire Now
Freelance Scikit developer in Mississauga, Canada
PhD, former university instructor and software engineer with 20 years of software development experience in MATLAB, Python, Java, C, and C++. Image Processing and Machine Learning are part of my all-balanced diet. Students get a 33% discount!
- Ph.D. (2013) - Electrical & Computer Engineering, Ryerson University, Toronto, Ontario, Canada: http://www.ee.ryerson.ca/ - Licensed Professional Engineer (P.Eng.) - Province of Ontario, Canada: http://www.peo.on.ca - Currently a CodementorX developer: https://hire.codementor.io/ - Former Vanier Canada Graduate Scholar (2010-2013): http://www.vanier.gc.ca/en/home-accueil.html - Currently an Advanced Computer Vision Engineer at Zebra Technologies: http://www.zebra.com - Was an instructor in various Electrical & Computer Engineering courses at Ryerson University: http://www.ratemyprofessors.com/ShowRatings.jsp?tid=1558334 - Research focus: Computer Vision, Image Processing, Machine Learning, Numerical Methods and Optimization: http://scholar.google.ca/citations?user=5piX29gAAAAJ&hl=en - 20...
Hire Now
Freelance Scikit developer in São Paulo, Brazil
I would like to help newbies to challenge problems base on my skills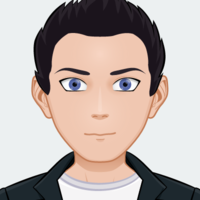 Hire Now
Freelance Scikit developer in Bengaluru, India
Apache Taverna Committer at The Apache Software Foundation
I am an open source evangelist and a passionate product enthusiast and believe in writing generic code, It's fun writing generic code once and then using functionality without doing anything. I have good experience in writing an android application in MVP architecture and believe in writing clean code. I Interned in Summer, 2016 under Apache Taverna (incubating) and open source contributor at Mifos Initiative. Now, I am committer in Apache Taverna (incubating).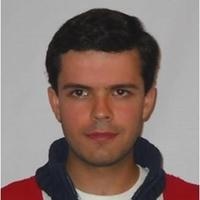 Hire Now
Freelance Scikit developer in Manville, United States
Computer Vision Lead at MUJIN Inc
- Perception Lead: Automating the industrial automation @MUJIN. - Industry experience with Google, Qualcomm, and Honda Eng, among others. - Holding several industrial and academic patents. - PhD, internships, and all work directly used as industry products. - Research experience with several top Robotics Institutions. - Awarded Master Thesis: best among the several Engineering and CS programs at IST. - Awarded Merit Scholarship in recognition for academic excellence. Main interests: computer vision and machine learning - especially on approaches scalable to large datasets. Broader areas of interest include computational photography, advanced linear algebra, convex optimization, randomized algorithms, computational geometry, distributed algorithms, signal processing, differential g...
Hire Now
Freelance Scikit developer in Maceió, Brazil
Experienced mechanical engineer with diverse programming and algorithm development capabilities
I am a mechanical engineer, specialized in optical metrology and thermodynamics. Due to my over 15 years experience in product development and project work I can offer a wide variety of services. Besides the classical skills of a mechanical engineer I have due to my long experience in optical metrology excellent programming skills. Most work in image processing and optical metrology is done using software algorithms, usually requiring high speed data processing, including hardware addressing and the development of sophisticated algorithms. That is where I take most of my experience from. Besides I always programmed other things, like websites (wordpress), data bases, embedded devices and so on.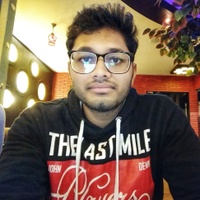 Hire Now
Freelance Scikit developer in Varanasi, India
Software Developer in Microsoft and programmer with 7+ Years of Experience in C++/C & 4+ in Python & R
Coding and Mathematics Enthusiast Currently, I am final year student at Indian Institute of Technology, Varanasi. Won Microsoft's Hackathon Code.Fun.Do in Jan 2016. Created a Windows Phone App which is a navigation assistant app which helps identify the least air polluted route to one's destination. I do Competitive programming. I have won many college contests.
Hire Now
Freelance Scikit developer in Utrecht, Netherlands
Self-taught programmer with over 25 years experience — including 8+ years with Python. Uses Python for data science and app development.
A self-taught programmer with over 25 years experience dating back to the days of the ZX Spectrum and Sam Coupé. After dabbling in IT, I took a 7 year detour into biology, completing a Medical Science (BMedSc) degree, masters (MRes) and PhD in the metabolomics of inflammatory diseases, where I found myself using code to solve analysis problems. I had unexpectedly become a "bioinformatician". Following a 2 year post-doctorate in bioinformatics and proteomics, I moved out of academic research to focus full-time on software development. I now work full-time as a freelance software developer and data scientist, using Python for data analysis, visualisation and application development. Based in Utrecht, the Netherlands, I am open to remote work both locally and internationally. I code mos...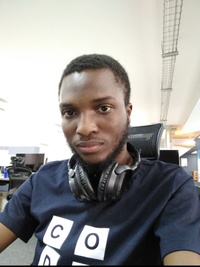 Hire Now
Freelance Scikit developer in Lagos, Nigeria
web programming enthusiast
I take your ideas and transform them into reality. I'm result-driven and also keen about doing things the effective & efficient way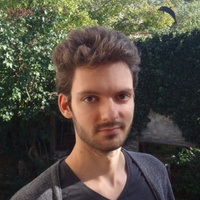 Hire Now
Freelance Scikit developer in Lyon, France
Machine Learning / Deep Learning / Computer Vision Expert. Top-Rated Freelancer on Upwork.
Consulting services in machine learning, deep learning, computer vision and data science. Expert knowledge and advice about projects in these fields. Research and development of personalized and adaptable solutions. Mentorship for ML / DL / CV / AI practitioners. Passionate about machine learning, deep learning and artificial intelligence, dedicate myself to real-world patterns understanding and prediction. Background in computer science, modeling and data analysis. Considerable experience in machine learning with projects in diverse fields (medicine, genetics, acoustics, finance, fashion, sport). Professionally recognized: excellent feedback from all clients and associates. Academically outstanding: was ranked 1st in data mining/machine learning, statistics, python language, and ma...
Are You a
Scikit
Developer?
Get paid while making an impact. Become a Codementor for the next wave of makers.
Apply Now