Freelance Scientific computing Developers Available for Hire
Hire Now
Freelance Scientific computing developer in Durham, United States
Experienced software developer; researcher-in-training
Hire Now
Freelance Scientific computing developer in Seattle, United States
ex-Intern at The New York Times and Google. Machine learning and functional programming nut.
Hire Now
Freelance Scientific computing developer in Washington, United States
Web Software Engineer
I am making the world better by contributing to open source technologies for organizations and communities specializing in web applications. Ive contributed to projects that span the world and help people have a better relationship with technology on the web. Here are some of my projects: Django Activity Streams: Generates activity stream feeds for your websites so your users can know what other users are doing https://github.com/justquick/django-activity-stream Google Image Chart Wrapper for Python: https://code.google.com/p/google-chartwrapper/ Used by many sites around the world including Interlegis which helps the citizens of Brazil better understand their voting results. http://www.interlegis.leg.br/ PyGoogleVoice: Python wrapper for the Google voice "API". Lets you connect to the ...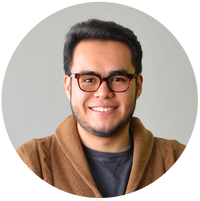 Hire Now
Freelance Scientific computing developer in Mexico City, Mexico
Data and Software Engineer
Hello! I'm a Data and Software Engineer with degrees in Mathematics and Economics. I co-founded Datata to help organizations be data-driven, and I was National Data Science Co-Champion for a contest organized by Mexico's Presidential Office in 2014. I wrote "R Programming by Example", I'm currently working on CVEST, a platform for cryptocurrency investing, and I'm interested in Web Applications, Distributed Machine Learning, and Blockchains. You can contact me through my personal website. Personal website: https://otrenav.com CVEST, cryptocurrency investing platform: https://cvest.tech Datata, consulting and development firm: https://datata.mx "R Programming by Example" book: http://links.otrenav.com/r-programming-by-example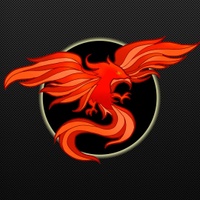 Hire Now
Freelance Scientific computing developer in Delhi, India
GSOC '16, Deep Learning @ Pitney Bowes
I am currently working as a deep learning engineer at Predible Health, Bangalore. We are using deep learning and cloud computation to deliver radiology reporting on web browsers. My specialties are building deep learning pipelines,

scientific computing

and building high performance python libraries. Ground Rules: 1. Payments will only be accepted via Codementor platform. 2. I will refund the amount if you are not satisfied. 3. max( myrate, yourrequestRate ) will be applicable.
Hire Now
Freelance Scientific computing developer in Niterói, Brazil
Data Analyst / Pythonista / Professor
Hi! My name is Gustavo and I am using Python since 2011. I work with Data Analysis and Visualization, Math, and Automation of Small Tasks. If you got any issues with your code or are just curious about programming in Python, I will be glad to help you.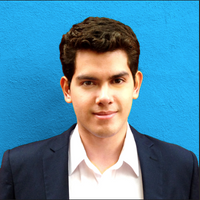 Hire Now
Freelance Scientific computing developer in Veracruz, Mexico
Mathematician, data scientist and developer
Teaching and applying science is my passion. I have a BSc in Applied Mathematics. During my studies in university I worked as a Teacher Assistant in courses as Intermediate Economics and Probability; but also courses for scientific programming in R. Actually I am partner of a Data Science company, Datata (http://www.datata.mx) where we work with projects that require great ability and expertise in web development, databases, statistics and scientific programming.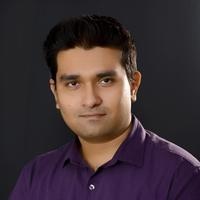 Hire Now
Freelance Scientific computing developer in Dhaka, Bangladesh
Knowledge Engineer
I am a long-time open-source contributor and Linux enthusiast. In the past I spent most of my time staring at a black screen with green text scrolling endlessly for hours and days. I am now fully invested in semantic technologies and this thing called symbolic artificial intelligence (which is basically traditional AI). While I am inclined on scientific research, nothing gives me more satisfaction than leading a technology product from inception to production, more so if that product exploits bleeding-edge technology.
Hire Now
Freelance Scientific computing developer in Shanghai, China
Graduated from University of Washington
Wide variety of programming languages. Good Understanding of data structures and algorithms. Familiar with Machine Learning and Big Data Technologies. Strong Mathematical Background. Passionate about coding and learning new technologies. Excellent problem solver and team worker.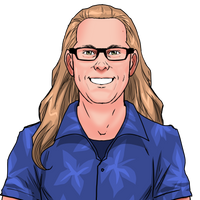 Hire Now
Freelance Scientific computing developer in Hanau am Main, Germany
Programmer, Writer, Creator of Leaf programming language
I'm a programmer with over 20 years of experience. My projects include graphic rendering, telecommunications, scientific applications, business processes, video games, financial platforms, and development products. I'm even the creator of a programming language called Leaf. You name it and I've probably done it. I love working on complex problems and am always up for a good challenge.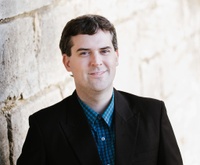 Hire Now
Freelance Scientific computing developer in Success, Australia
Computational physicist
I am passionate about using computational techniques to solve problems and helping others to do the same. Contact me and we'll see how we can get your problem solved! I am a former academic with a background in Astrophysics, Geophysics, and science communication and have served as a computational physicist for The University of Western Australia and Woodside Energy. I regularly engage with both industry and academia in consulting and scientific software development roles.
Hire Now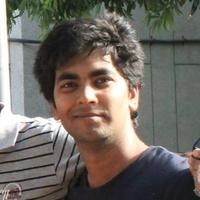 Hire Now
Freelance Scientific computing developer in Delhi, India
Data Scientist and Backend developer
I am Shubham Dokania, Co-founder, Greplr, A hyperlocal suggestions and search based aggregator app based on Indian market. I have experience in handling servers and creating scalabe backends. I am actively involved in Machine Learning and Artificial Intelligence related projects. you can checkout my CV at http://shubhamdokania.me/assets/cv.pdf .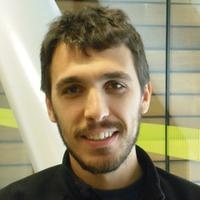 Hire Now
Freelance Scientific computing developer in 's-Hertogenbosch, Netherlands
Post doctoral researcher, data analytics, high performance computing, computer vision
I am post-doctoral reasearcher at the department of Applied Physics, Eindhoven University of Technology. My present research project focuses on * formulating mathematical models (discrete and continuous) describing the behavior of pedestrians walking in crowds * collecting massive experimental data on walking pedestrians & developing a measurement technology. A significant part of my research project is focused on the development of data acquisition systems which automatically and reliably track the motion of pedestrians in real world scenarios. These systems are based on multiple Kinect 3D-range sensors, and are now installed in two locations: at Eindhoven University and at Eindhoven train station. By means of such systems, I obtained an unprecedented statistical database consti...
Hire Now
Freelance Scientific computing developer in Kharagpur, India
Python developer, scientific programmer
I'm a core contributor to the Computer Algebra System, SymPy [1] and I've mentored Google Summer of Code students for year 2015 and 2016. I myself was a student in year 2014. I was intern at Continuum Analytics where automated the process of building noarch conda packages from Python Packaging Index (PyPI). Conda is the package manager which powers the popular python distribution Anaconda [2]. I also added support for numpy.median in Numba[3], Numba runs your numerical code on LLVM to make it super fast. I'm also the co developer for the Wikipedia Human Gender Indicators (WHGI) project [4] it is a Wikimedia sponsored project which aims to develop statistical and quantitative indicators for gender gap and raise awareness by observing the trend of gender in biography articles. The webs...
Need to Hire a Senior
Scientific computing
Developer?
Get Started
Are You a
Scientific computing
Developer?
Get paid while making an impact. Become a Codementor for the next wave of makers.
Apply Now