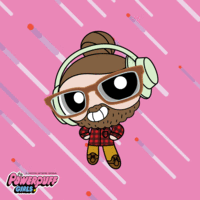 Michael G Schwern
Installed a Perl module? You're using my code.
Average Rating
5.0
(23 ratings)
Jan 2017
Highly recommend. I very much appreciated all the time and effort he's clearly spent into delivering Git concepts in a way that's digestible (and makes sense), for someone new to the game of Git. I felt that he was able to follow my train of thought(questions), which is to say, he was flexible in his teaching style as opposed to being dependent on rigid frameworks in order to deliver the bigger picture to his students.
made me realize that I was fighting against myself and everything made sense, such a good experience.
Excellent! Went above and beyond.
Dec 2016
Michael was very knowledgeable and patient - not only was he able to solve my issue but he took the time to make sure I knew why I was having the issue and how it was solved
Nov 2016
Brilliant! Very helpful, very good at explaining and very useful! A very good session!
Michael was incredibly helpful! He helped me re-write my code from scratch and also explained why he suggested what he did. I hadn't learned most of the concepts we went over so his debrief helped me understand how to make my code more efficient.
Oct 2016
Michael is a pleasure to work with. He is very experienced and knowledgable and went out of his way to solve my problems in the best and most optimal way possible. I will definitely be working with Michael again.
Mar 2016
Very knowledgable. Taught me to run through debugging steps and took time to look at my project. (Y)
Super helpful, patient and expert level knowledge of Perl. Highly recommended.
Feb 2015
A HUGE help. Extremely happy right now.
Aug 2014
Fantastic job helping, took a bit to learn the API needed but was very efficient. Helpful too.