Not looking for Scheduling Developers? Find other types of developers:
View Profile
Freelance Scheduling developer in Mansfield, United States
C Operating Systems Engineer
I work mostly on operating systems and to be more specific embedded operating systems. I have experiences with Linux as well but my main area of expertise consists of custom real-time operating systems.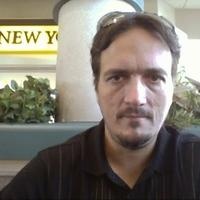 View Profile
Freelance Scheduling developer in Montreal, Canada
Started programming at age 12 in 1988 on a Commodore VIC-20. Worked in multiple industries developing various types of software. Decades of experience.
View Profile
Freelance Scheduling developer in Ahmedabad, India
.NET, C# & Xamarin stack code monkey, hoping since 7+ years
Throw me some C# or .NET or Xamarin, I live on that. Your problem will be casted to acceptable solution !!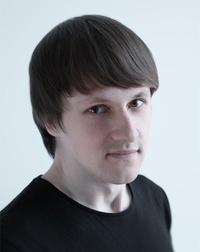 View Profile
Freelance Scheduling developer in Kaunas, Republic of Lithuania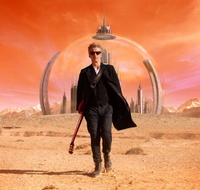 View Profile
Freelance Scheduling developer in Chicago, United States
I Took the Long Way Round
I've been developing software for everything from 8-bit CPUs to multi-node high performance supercomputers, and worked in nearly every industry there is. Much of my code even from 20 years ago is still running reliably, and all of my life-critical code is still around because it's difficult to verify those applications. I've even written full custom emulators to avoid recertification costs, including system idiosyncrasies many customers had used over the 25+ year span of the product we were replacing. At every job, and on every contract, I treat it as an opportunity not only to help people see new methods, but especially to understand and learn how other people feel, think, and view what they do, and then find ways to connect with them so we all feel comfortable enough to work at our best...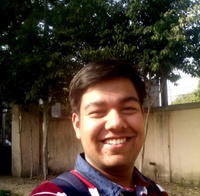 View Profile
Freelance Scheduling developer in New Delhi, India
Node/JS Developer, Hacker & Consultant
I believe that there is no independent knowledge, hence I like to talk on myriad of subjects, besides programming. :) I can assist you with - Web Applications ( Front End / Back End ) - Deployment Life Cycles ( CI, Testing) - Software Development - Code Optimization - Algorithms & Data Structures. - Automation with IoT - Code Maintainenance & Versioning ( Git ) I love hackathons and have been to plenty of them, also won some of them . Currently, I am a Code & Robotics Instructor at DSSM Techno Dynamics. I like to tinker & experiment with different technologies from time to time & I am also a bookworm!
View Profile
Freelance Scheduling developer in Gothenburg, Sweden
PHP + Server guy, 14 years of professional experience.
Doing my 14th year of professional programming and server management. Happy to answer your question and guide you through tricky solutions! I'm used to helping others with programming problems and have mentored friends and colleagues for years!
View Profile
Freelance Scheduling developer in Bengaluru, India
have 7+ years of experience in the field of Embedded software development. My experience is mainly in the domain of Linux kernel, device drivers and bootloaders. My main expertise include: 1. Linux Device driver development and porting 2. Linux kernel internals 3. Boot-Loaders development and Porting 4. Board bring-up 5. Linux file-system, system-calls, scheduler, MMU etc. 6. Very good system level understanding 7. Linux Network drivers - networking stack as well as adapter driver(MAC + PHY) 8. Specialization in Ethernet, Audio and DMA drivers. 9. Design and Development of multiple custom Inter-processor communication techniques. 10. Diagnostic Software Design and Development 11. Firmware Development 12. Flash programming utilities 13. Bug fixing I have very good und...
Are You a
Scheduling
Developer?
Get paid while making an impact. Become a Codementor for the next wave of makers.
Apply Now