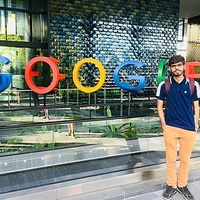 Saurabh Chaturvedi
C++ and Python programmer experienced in building data-collection systems and automation tools - both web and non-web based, helping peers here to create a positive and lasting impact using their skills
$15.00
For every 15 minutes
C++ | Python | Rust | Data Engineering | Systems Programming | Regular Expressions | Bots | Web Scraping I'm a C++ and Python programmer with over 4 years of experience, specializing in bot development and web scraping. My aim for software I build is always to crunch out relevant and interesting information out of the provided data. Projects I've built include building FTP, NNTP and email client apps - both CLI-based and GUIs. I've also built games in Pygame and Kivy. The urge to write robust software compells me to learn about new data structures and algorithms - especially optimization ones. I love shaving even microseconds off of a program's runtime! I've explored all programming arenas with Python, but I use C++ (and a bit of Rust) specifically for systems programming - related tasks.
Github repositories
CPAP
Core Python Applications Programming by Wesley Chun
SnakeCoin
Musings with Blockchain
Let's Write a Chat App in Python
Read this walkthrough for steps on how to create a fully functional chat app in Python.
Celebrating a Joyful JavaScript Certification
This post tells the story of my JavaScript certification preparation and success.
Another Way to Find Max Partitions
Learn the optimization over​ a greedy algorithm to find the max partition of a number.
VIEW MORE POSTS
Average Rating
5.0
(12 ratings)
Excellent Python programmer!! Helped me edit a code larger than i could analyze myself. Serially writing and reading data, sensor values and relay logic.
Helped me with adding polynomial correction to sensor output data! Fast and working solution as before, thanks!
Proffessional python programmer with fast results! Will recommend to everyone in need of a fast and working solution!
Did an excellent job...helped in every stage and till last..will surely ask him the help again. he is awesome in C++ programming..understands every detail and then do coding
Saurabh is great with database design (and databases in general). He solved a tricky normalization problem with ease. Also, he has a good eye for optimization. I will surely hire him again for another database task!
The program was a success
Excellent and Patient! Many thanks!
Fast quality work, thank you very much.
very helpful and knowledgable
VIEW MORE REVIEWS