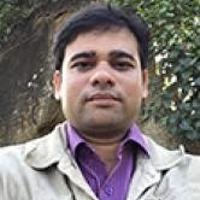 satya prasanna
Sr Front End Developer | HTML | CSS | Javascript | JQuery | Bootstrap | Accessibility | Photoshop | WordPress Theming | SASS | Flexbox
$15.00
For every 15 minutes
An web professional with around 8years' rich experience in the areas of web development using HTML/XHTML, CSS 2, CSS 3, Bootstrap,Foundation Photoshop. Experience in creating rich UI development emphasizing on pixel-perfect implementations with modern programming methodologies and useful interaction design. & I will not charge you if I can't fix your issue :)
Average Rating
4.9
(48 ratings)
Satya did great work on a tricky Bootstrap 4 / CSS bug (of my own making, in a custom Wordpress / Bootstrap 4 theme I am developing). It was great working with someone so speedy and knowledgeable about Wordpress and Bootstrap 4!
Satya was awesome. Super fast, knowledgealbe and helped solve my CSS problem in about 2 seconds. I appreciate him and will be coming to him for more help!
I made the best decision to hire Satya as a mentor. He was very reasonable with pricing and friendly. He provided step by step guidance from start to finish. He was always punctual with his response time. I would most definitely hire him again. Thank you for all your help.
Satya is a good programmer
Satya is fantastic. He is an expert with Wordpress and knows how to make it do anything you want it to do. He works very fast and does a complete job. I ask for difficult and complicated changes to my theme, and unlike others, Satya makes it happen every time with no delay. He is my go-to guy to get the job done.
Solved my problem right away, thanks!
he did a wonderful job and helped me ! thanks again
I highly recommend Satya - very competent and extremely efficient - he identified the problem immediately and supplied an excellent solution
Will be my first professional I go back to when I need help. Satya was very fast to respond to the initial request. I was able to explain what I wanted done, and Satya understood exactly what I was trying to do. He was able to assist and have the finished result finished in a very timely mannor.
VIEW MORE REVIEWS