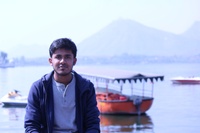 Satwik Kansal
Python | Data Science | Decentralized Applications
Do you really think you know strings in Python?
Learn about some beautiful string concepts in Python.
Building a desktop notification tool for Linux using python
A simple post on how to build desktop notifiers using python.
4 Easy Ways to Start Contributing to Open Source Projects
If you've ever wanted to contribute to open source projects but don't know where to begin, here are some tips to get you started.