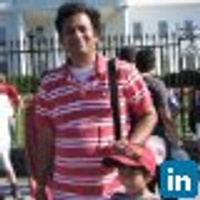 Satish Amara
System software and application software developer in networking protocols.
$17.00
For every 15 minutes
Seventeen plus years of industry experience in software, research, architecture, design and development in Networking protocols, Internet Security, Router & Embedded Systems areas. • Highly capable of serving as Software R&D Technology Consultant /Lead/ Architect/Researcher /Product Manager /Position in CTO office/Technical Director in Computer Networking, Internet Security, Cloud computing area. • Worked on full life cycle-projects, product features and releases and delivered results and fruit full completion of projects consistently. • Core System's Design and developer for several Industry leading products (#1 or #2 in product market share in Billions of dollars Industry) or next generation products in computer networking protocols and Internet security area. • Developed one of the first in industry IPSEC VPN product in industry and shipped it. • Multiple US patents and international patents awarded in Security, Networking protocols. Design and Architecture of computer networking and published research papers and IETF draft. • Technical Lead, System Analyst, Design and Developer for advanced product features, new products & innovation which are critical for company to move in to future product areas.