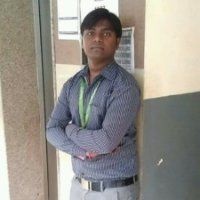 Saroj Kumar
Digital Marketing Manager
This is Saroj, a Blogger and Digital Marketing Strategist. Traveling and Photography are my hobbies. I'm working at Root Info Solutions, a Mobile app development company.
Pacific Time (US & Canada) (-08:00)
Hindi, English
5 Benefits Food Retailers Bag Bonding with A Mobile App Development Company
Omnipresent and omnipotent, the adjectives characterise well the retail food industry and its scope. With over 7.5 billion and growing customerbase, the opportunities are limitless for food...
Why Take Generation X More Seriously Than Millennials On Social Media
Millennials are known to be addicted with social media and phones, but it's Generation X that takes the leads. Here are reasons to invest in social networking app development.
iOS App Development with Swift
Learn here how to develop iOS App Development with Swift.
VIEW MORE POSTS