Not looking for Sap Developers? Find other types of developers:
Hire Now
Freelance Sap developer in Lagos, Nigeria
Full-stack web/mobile developer. Machine Learning enthusiast.
Experience supporting post-implementation for two major oil/gas companies. I performed Project System configuration, created project structures from the ground-up, monitored budget availability control, created user documentations and simulations, and organised scores of

SAP

training classes across the continent. Additionally helped with

SAP

FICO and

SAP

MM functions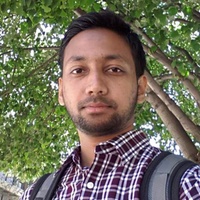 Hire Now
Freelance Sap developer in Glen Ellyn, United States
Application developer and computer graphics aficionado
Wrote games and graphics applications in C++. Did some desktop application development in C# and Java. Currently working on TypeScript for application development on the web.
Hire Now
Freelance Sap developer in Sydney, Australia
SAP Security and GRC professional with good experience in Cybersecurity
A professional with over 6.5 years of

SAP

ECC Security and GRC Access controls Good working knowledge of Identity Management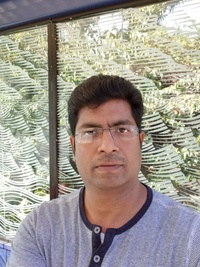 Hire Now
Freelance Sap developer in Seattle, United States
SAP ABAP / SAP HANA - Sr. Technical Consultant
I am a certified

SAP

ABAP - Sr. Technical Consultant with 12+ years of

SAP

ABAP experience having in-depth exposure to

SAP

ABAP programming technologies – ALE / IDOCs, Proxy, RICEF objects, HR ABAP, OOPS ABAP, Webdynpro, Workflow, ALV, User Exits, BADI's, BDC & LSMW,

SAP

Script, Smart Forms, ADOBE Form and HCM Process & Forms. Also, have good experience in

SAP

HANA SQL Scripting, Data Modeling and consuming HANA objects in ABAP programming.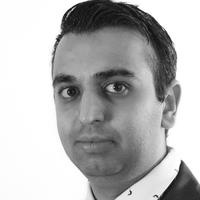 Hire Now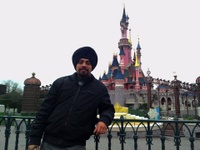 Hire Now
Freelance Sap developer in Panchkula, India
- Business Intelligence professional with over 9 years of experience and expertise in various BI tools such as

SAP

HANA,

SAP

BODS, Informatica,

SAP

Design Studio among others. - Extensive experience of working in native

SAP

HANA reporting projects. - Exposure of working at client offices (onshore) in UK, Germany and France. Also, experience of working with clients from all over the globe some of which include Airbus(France and Germany), Nationwide Building Society(UK), McKesson Corporation(US), Kraft Foods (US), PepsiCo(US).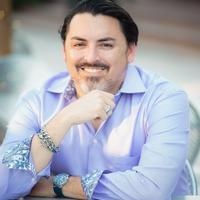 Hire Now
Freelance Sap developer in Las Vegas, United States
SAP Systems Integration Architect 15+ Years
I'm an

SAP

systems integration expert and architect with a 15-year track record of building robust solutions to complex problems! My Specialties Include: • SAP PI (Process Integration) and PO (Process Orchestration) • SAP-to-Ariba integration • SAP-to-MAXIMO integration • Cloud and SaaS integration • SAP HANA Cloud Integration (HCI) • Cryptographically secure messaging I welcome opportunities to meet and network with other

SAP

professionals. Feel free to reach out to me at Terry@RiedelSolutions.com or call me at 813.789.3710
Hire Now
Freelance Sap developer in Guatemala City, Guatemala
Data Scientist, very passionate on bringing solutions through creativity.
I have solid background on

sap

b1 and i became very passionate bulding my data scientist skills. I like to apply project management tools to create useful realeses to become more efficient.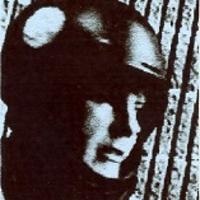 Hire Now
Senior SAP ABAP Developer
SAP ABAP Developer for over 10 years Software Developer since the 90's MS CS Syracuse University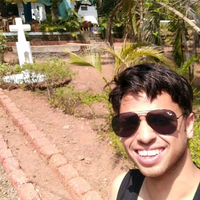 Hire Now
Freelance Sap developer in Bangkok, Thailand
5+ years experienced Data Scientist with 2+ experience in Machine Learning
A data scientist with a passion for solving statistical, machine learning and data engineering challenges in the field of personalized/ customer data analytics, resouce optimization/ operations research, natural language processing and computer vision. I like to develop re-usable common frameworks, models and components that address repeatable machine learning tasks and problems/data sets. I ensure end-to-end deployment of the code succesfully into the operations. Coursera and Udacity are my best friends and keep me updated with the latest developments and skill enhancements. I have worked with large data sets for many different business sectors such as Retail, E-Commerce, Healthcare, Manufacturing. Strengths: Machine Learning, Deep Learning, Product Recommendation, Sales Forecasting, Data...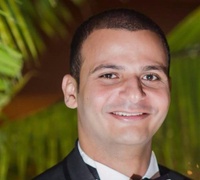 Hire Now
Freelance Sap developer in Al Jizah, Egypt
Software Engineer Team leader
Expert in

SAP

ABAP & Oracle & MYSQL & Microsoft SQL and etc .....................
Hire Now
Freelance Sap developer in Columbus, United States
Senior ABAP Developer
I am a senior ABAP developer with over a decade of experience. I have been involved in multiple projects in the SD, Materials Management, FI, and HR areas. During this time, I was also in support of several VB6 applications that I upgraded to VB.NET applications in the SD area. I supported SQL databases that kept the SD data for truck related data. From there, I moved on to support a home grown material master system, which required a lot of maintenance and enhancements during the life of it. I also worked on several company acquisitions, by loading the material master data. I now currently work at Aflac and I am in the financial and HR areas. I am beginning to work as a data architect, learning all of the inputs and outputs of our current

SAP

system and will ultimately be the gate ...
Hire Now
Freelance Sap developer in Lagos, Nigeria
Software Engineer Backend
I am a cross-functional software engineer with over 3 years of experience in the field. During this time, I've worked with different technologies, nodejs, php, java, android, Microsoft dotnet framework, message brokers like rabbitMQ and more. I have experience working with teams using the Agile workflow.
Hire Now
Freelance Sap developer in El Bolsón, Argentina
ABAP Developer
I'm a certificated abap developer whit more than ten years in the field. Strong experience in proyects implementation.
Hire Now
Freelance Sap developer in Brooklyn, United States
Business Intelligence Professional
Highly Motivated Experience BI professional with expertise in different industries with strong ability to learn and deliver BI solution within tight Time environment.
Are You a
Sap
Developer?
Get paid while making an impact. Become a Codementor for the next wave of makers.
Apply Now