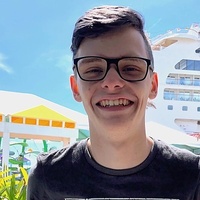 Jacob Sansbury
For every 15 minutes
React
- 2 years experience
Having used React and React Native for mobile and desktop client-side code since the framework's debut 2015 I can attest, as well as anyone, that with React simple tasks do become time-consuming and monotonous. However, this monotony is the result of an unparalleled flexibility and power of which is indispensable when creating scalable, complex, easily-digestible web or mobile apps.
Jacob applied Ember.js technologies to a large-scale commercial real estate management project for a software as a service (SaaS) company based out of Tampa, FL. Ember.js was the chosen framework for the web client and portal. Ember.js was chosen due to it's baked-in flexibility and robust data management functionalities.
When you devote many years to developing fullstack enterprise grade applications— you will have identified the stacks that are a better play big picture and those that are not. I have worked on projects in multiple different industries including insurance, global intelligence (GIS), asset tracking, and security. In all of these industries, it is crucial for a team to produce readable, secure, and efficient code. NodeJS, when mixed with ExpressJS, and an individual adept with the language, is an excellent big picture choice.
I used SVN (Subversion) early in my career. Once I found the magical DVCS (Distributed Version Control System) Git I never looked back. I have done countless hours of training related to Git VCS included helping people understand commits, branches, git flow, and proper issue tracking.
A proof-of-concept crowdfunding platform built to the specifications of Robert Alvarez. The platform never saw release due to lack of post-development funding.
2016
Client: Robert Alvarez
Average Rating
5.0
(1 rating)
Jacob goes above and beyond. He truly cares about helping others. His knowledge never ceases to amaze me. On more than one occasion when I was in a jam, he stayed up till 3am in order to help me and drill new skills into my head. It is not easy to find someone who not only cares about helping others but whom also truly has the skillset to do so.