Find a mentor

Web Programming

Mobile App Programming

Programming Languages

Data Science /Engineering

Database /Operations

Others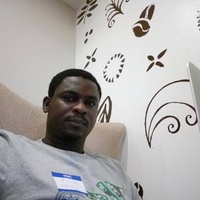 Samuel James
Full-Stack Software Developer.
How to Become a Data Scientist Without a Degree
This article will explore what it's like to be a Data Scientist, the skillset required, and how to acquire these skills using mostly free or cheap online resources.
A Workaround Heroku's Ephemeral File System
Heroku naturally does not let you store dynamically created files, learn how to work around this if you are simply trying to generate JS/CSS files or compiles files you need to be generated on the fly.
How to Build a Simple Blog Using React and GraphQL
In this tutorial I'm going to show you how to create a simple blog using React, GraphQL and [Cosmic JS](https://cosmicjs.com). This is going to be the fastest and most light-weight blog built on a modern technology stack.
Using Docker with Elasticsearch, Logstash, and Kibana (ELK)
Learn how to Dockerize an application built using Python/Django and the ELK stack.
Using Django with Elasticsearch, Logstash, and Kibana (ELK Stack)
Using Django with Elasticsearch, Logstash and Kibana
A Dive Into Python Closures and Decorators - Part 1
We will be looking at local functions, the concepts of closure and what decorators are, sounds like a lot? Then let's dive into it.
Beginner's Guide to ElasticSearch
Elastic is a JSON-based search server based on Lucene and provides a distributable full-text search engine that's accessible through a restful interface. Here is a beginner's guide to how to get started with Elastic.
Using Firebase as an Authenticating Middleware in Express.js
This is a short post on how to make use of Firebase as a middleware for Express applications with Node.js
Automating Your Workflow with Zapier: A Step-by-Step Guide
Learn to create unique one-to-one integrations for apps like Gmail, Facebook and Trello without writing coding. This tutorial utilize Zapier to automate your workflow!
Firebase Tutorial: Integrate Firebase to your Android App
Firebase offers a diverse range of features to help resolve your backend database problems. How do you integrate it with your apps? Here's a step-by-step tutorial on integrating Firebase with your Android app.