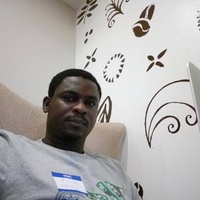 Samuel James
Full-Stack Software Developer.
$20.00
For every 15 minutes
I am more interested in efficiency rather than getting things to work. I believe software development is an Art and not just using codes to achieve any task. You would normally find me investigating how technologies can be coupled together and used to achieve something great or just watching cartoons and having fun. I also consider the users of a product above all things and that allows me to critically consider steps and ways of continuously improving on whatever I find myself doing. Software development is an Art.
5
Python
4
Django
3
JavaScript
Locust.io: Load-testing using vagrant
Learn how to perform load testing on your system to determine it's behavior under both normal and anticipated peak load conditions.
Nginx: Setting Up a Simple Proxy Server Using Docker and Python/Django...
Ever wondered what Nginx is all about and how it works? This tutorial gives you more insight into why you would need to use Nginx in your production environment and what it does conceptually.
Mutation and Query In GraphQL Using Python/Django PART 2.
Learn How to write server-side implementation of Grapql
VIEW MORE POSTS
Average Rating
5.0
(10 ratings)
Patient, and intelligent. Great mentor.
He is great. He was a real pleasure to work with. He had no problem trying to solve per my requests. He taught me a few things and assisted me in creating a more functional programming style.
awesome analysis and problem-solving great to work with
Amazing ! Did an awesome job in explaining the code to me!! And had at least 5 solutions for my problem.