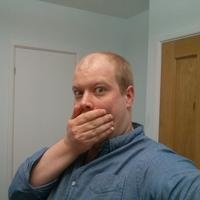 Sam Millman
Full stack web developer with extended knowledge in MongoDB
$18.00
For every 15 minutes
Before you ask: no, I do not do homework/coursework and nor will I help you cheat in your classes. I am a full stack developer with extensive knowledge of using MongoDB. Both in my personal projects and at work I can perform duties from any of these groups: - Server Admin - DevOps - SEO - DBA - PHP programming - jQuery - HTML/CSS and more... I even have some, but not expert, dabbling in node.js and many other techs.
Average Rating
5.0
(9 ratings)
Great session. Very insightful.
After a full day of dealing with online help that was not very helpful, Sam renewed my faith in programmers! Thanks so much for the help, I will be in touch again!
Amazing mentor can't wait to get another session!
Found a solution quickly, highly recommended
Issue resolved.... Awesome!
Thanks again, highly recommended
He is a big help. Patient, great mentor.
Great mentor, highly recommended
Great mentor, easy to talk to, with great knowledge, highly recommended.