Not looking for Saltstack Developers? Find other types of developers:
View Profile
Freelance Saltstack developer in Dusseldorf, Germany
Backend/DevOps Software Developer
I've used

SaltStack

for server deployments at multiple companies now, most recently my own where I'm leading development. I strongly believe developers should be handling operations as well, and think

SaltStack

enables putting that belief to practice. I've used

SaltStack

mostly for Python application deployments, which includes server setup, hardening from the point of view of security, application requirements (virtualenv/frontend-assets/etc.) and whatever else the application may demand.
View Profile
Freelance Saltstack developer in Flushing, United States
Full-stack web and devops engineer
I've used Salt for managing multi-server environments by creating states, pillars, grains and custom module functions. I've used Salt for both master and master-less setups, in server and embedded Linux environments.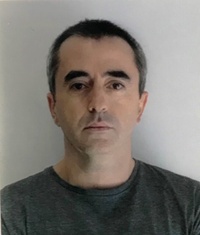 View Profile
Freelance Saltstack developer in Rivas-Vaciamadrid, Spain
 Senior iOS Developer.
Deployment of custom backends using SaltStack: custom python version, virtualenv, packages, git repositories, postgresql, system users, system files, etc.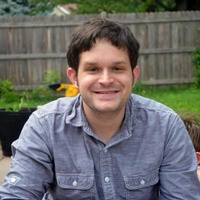 View Profile
Freelance Saltstack developer in Shawnee, United States
Experience Software Architect with a passion for teaching
Saltstack has a pretty steep learning curve, but I can help get you over the hump. I can help you simplify your server configurations with a master / minion topology. I can help you decide whether to use a Salt Master or go with masterless deployments, and can help you structure your formulas for a streamlined deployment process. I've gotten multiple companies to the point where provisioning a new environment is just a matter of standing up salt-minions with proper host names and calling highstate on the master. What used to be weeks of work can happen in half an hour.
View Profile
Freelance Saltstack developer in Bengaluru, India
Pythonista
I have automated EC2 instance using saltstack. I am managing 20 servers using

saltstack

in development and production environment. These servers are API, worker, database, cache, cassandra servers.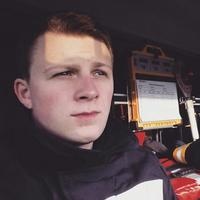 View Profile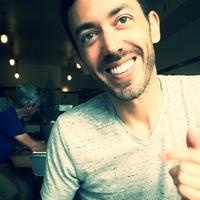 View Profile
Freelance Saltstack developer in Sacramento, United States
Infrastructure Architect at iPyxel Creations
I'm in love with Salt. I've deployed extensively on CentOS and Ubuntu -- nearly every part of a stack you can imagine including Java and ActiveMQ.
View Profile
Freelance Saltstack developer in Berlin, Germany
AIOps
self supported infrastructure. operations + development + BigData + security
View Profile
Freelance Saltstack developer in Nashville, United States
Full Stack Rails and JavaScript developer
I've been working as a full stack software engineer for over a decade now. In addition I have extensive experience doing 1 on 1 tutoring so you'll find that I'm patient, a good listener, and an encouraging teacher.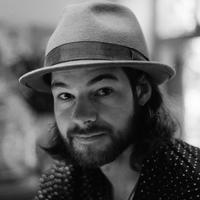 View Profile
Freelance Saltstack developer in Tbilisi, Georgia
Software writer by day, mad scientist by night
View Profile
Freelance Saltstack developer in Lintgen, Luxembourg
Sysadmin DevOps contractor
Over 20 years of experience in IT. Currently working as a DevOps on Linux and private cloud (VMWare)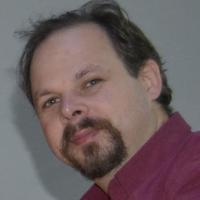 View Profile
Freelance Saltstack developer in Beijing, China
Free Software Architect - CTO Consultant - Blockchain Tech Advisor
I am running RealSoftService, a consultancy for WebApplication Development in Beijing. We help foreign businesses in China to get a better web experience and adapting their site to chinese needs. We achieve this by using a modern architecture that allows more flexibility in making large changes without needing to start from scratch. I am a mentor for the Beijing GNU/Linux User Group, guiding the group as they organize meetings with speakers, dinners, hackathons, supporting local conferences and visitors to Beijing. I am a mentor for FOSSASIA, and organization that supports and promotes Free Software Projects in Asia. I work with students on Google Summer of Code and Google Code-In projects. I also mentor students and give them industry experience through internships in my company. I ...
View Profile
Freelance Saltstack developer in Varese, Italy
Software engineer
Full stack software engineer, mostly focused on backend. Golang evangelist, technology addict, passionate about the web since 1996, I consider myself lucky because I love doing my job. My favorite quote is from J. W. Goethe: "Whatever you can do, or dream you can do, begin it. Boldness has genius, power and magic in it. Begin it now."
View Profile
Freelance Saltstack developer in La Chapelle-des-Fougeretz, France
Lead DevOps
I am an experienced DevOps with more than 10 years on the field learning every technology by myself. At first i worked as system administrator in meteoroligical research in France and in Formula One. I spent the last 6 years in telecom, web hosting and startups. . I'm actually helping a french startup building his fully automated and event driven infrastructure on top of public and private clouds. I like spending my time automating whatever can be automated using the perfect tool !
View Profile
Freelance Saltstack developer in Allen, United States
Experienced senior backend developer and senior systems engineer
I've done tons of work on systems and backend development. Highlights of my work: - Automated bare-metal deployment and management of Linux and Solaris systems - Built a cloud compute platform with a Flask API, Python services, RabbitMQ for messing, and MongoDB for persistence, powered by VMWare vSphere - Managed thousands of systems with Salt and integrated Salt into said cloud platform - Operated distributed applications on AWS - Tested/built/deployed all of the above with CI/CD
Are You a
Saltstack
Developer?
Get paid while making an impact. Become a Codementor for the next wave of makers.
Apply Now