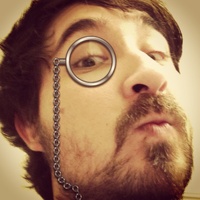 Salomon Valverde
Average Rating
4.8
(29 ratings)
Jun 2017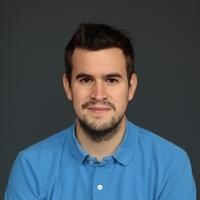 Salomon helped me localizing my iOS app. He seemed very knowledgable about iOS dev in general. I would definitely recommend him as a mentor.
Salomon was really helpful! He took the time to understand the problem, and talk through the solution.
Apr 2017
Helpful. Really went through the whole process up and down and made good suggestions for the better approach.
Feb 2017
Thank-you. Solved my problem, and I know how to finish my app.
Jan 2017
Salomon is great. I really appreciate his help. He's a great mentor and I will continue to use him for my projects :)
I understand RegEx now. What it does etc. Thanks Salomon
Nov 2016
Salomon was awesome! We had a touch php issue and Salomon was committed to resolving the issue and explaining everything he did. After we got a resolution, Salomon walk me through in detail how he fixed the problem. If i have any more issues in the future I will not be wasting my time struggling for a solution. I will call Salomon.
Oct 2015
Sal was a great help again! He was available on short notice and helped me get my server up an running again in a very short time. He was able to guide me through the troubleshooting and saved me infinite amounts of time by being able to recall unix commands from memory that would have taken me ages to find via google.
Sal was great to work with. He helped me on short notice and stayed online with me for 2 hours while we figured out the issue with the server and got my app back up and running.
Jun 2015
Very knowledgeable and helpful! Planning on doing plenty more sessions with him :)
I think we wasted a lot of time with the communications and he is more of an objective C expert than swift. Was disappointed how long it took him to understand the problem and present a solution.
May 2015
Salomon took logical steps to rule out the possible causes of the problem and found a solution, quickly.
Great problem solver, helped me find what I was over looking very quickly, and was able to explain why in a way I understood.
Perfect. He really wants to help.