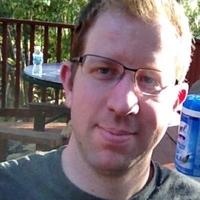 Andrew Salmons
Experienced Architect - Azure, C#, WebAPI, OAuth, .NET, Swift, Android, Java
Average Rating
5.0
(21 ratings)
May 2017
Easy to work with. Got me started in the right direction with Visual Studio and Azure.
Feb 2017
Andrew made it happen! He's a pro!
Jan 2017
I have never had a mentor better than andrew. His knowledge and speed when doing something with Azure and C# exceeded expectations. He's also got a great mind for architecture and scalability.
Excellent mentor, I really appreciate your knowledge and your time. Thank you for guide me on my problem. See you soon!
Andrew was fantastic. He was comfortable diving deep into my coding questions and bearing with me as I asked him lots of clarifiying questions. He was happy to explain the rationale behind his techniques. What a great way to learn!
Great job! Came through when I really needed help
Aug 2016
Andrew was awesome! Easy to talk to. Didn't complain when I was very detailed with what I was looking for. He figured out in hours what I could not get to work over weeks. I am very impressed and will definitely look to Andrew in the future.