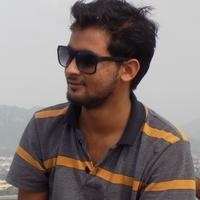 sajjan Kumar
A Data Science Enthusiastic
Hi, I am a Python enthusiast using python since last 2 year. When I first started, I used to create small scripts that do some basic stuff like browser task automation, Scraping the web, doing some stuff with your local file. It's about the more your practice, the more your learn. Throughout these years I have learned various python libraries for data visualization, data manipulation, data analysis etc. Now I am pretty confident that I can help other to learn about what I know.
Flask is the Python's micro web framework. and It is designed in such an awesome. I have previous experience with web development with HTML, CSS, and JS. Flask is one of most easy to learn and easy to establish web framework. Right now, I use Flask for all my web development stuff.
An Overview of Object-Oriented Programming Using Python
Object-oriented programming breaks down tasks into objects, which uses some defined methods and data. Read and learn all the basics of object-oriented programming.