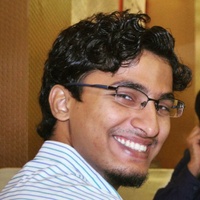 Safiyat Reza
Experienced programmer and Linux adminstrator. Loves tinkering with opensource.
$10.00
For every 15 minutes
Hi there! I am a software engineer/developer who is currently working with a startup to disrupt the telecom industry. I have expertise in programming (Python, Shell scripting, C++, C) and am currently working on cloud technologies, more specifically OpenStack, OpenDaylight, and ONOS. I also have experience of working with opensource logging and monitoring tools used in the industry.
Github repositories
TermChat
A simple terminal based chat program for users logged into the same machine, using ncurses and shared memory.
sim8085
An Intel 8085 simulator.