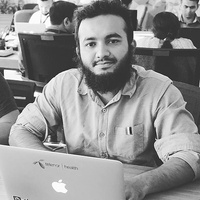 Sadman Samee
iOS and Android developer built 20+ apps
$9.00
For every 15 minutes
I have experience with: iPhone/iPad/iOS Development Android Development NodeJS backend Development Product Management & Development Lean Startup Entrepreneurship 3+ Years of professional experience on iOS and Android , 20+ apps on PlayStore and App store used by thousands of users all over the world. I am passionate about developing Android, iOS apps and NodeJS backend with best coding standard. I am a hard working and quick learner developer and always concerned about quality over quantity and at the same time about deadline. I have a friendly, professional demeanor , allowing me to take on several responsibilities at once. I'm a quick learner and enthusiastic.
Github repositories
Meteor-Android-Boilerplate
This is Meteor Android-DDP Boilerplate, uses the Android-DDP library shows how to connect Android app with meteor server
SwiftySideMenu
A simple side menu for iOS written in Swift.