Find a mentor

Web Programming

Mobile App Programming

Programming Languages

Data Science /Engineering

Database /Operations

Others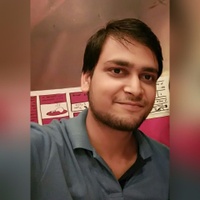 Sachin Sarawgi
Senior Software Developer
Used mentioned technologies to build a passwordless authentication system. People with low literacy cannot remember password, so built a system where they dont have to remember the password. Used symmetric encryption-decryption and token based authentication system.
While developing web application,I have got tasks like load testing, video compression, audio compression. One could use some software and do this, but this process also includes ypu to manually provide the files. I have written shell script in which you just have to put the files in some specific folder and all the things will be taken care of.
Used Grinder as a Load Tetser. Written load testing scripts in Jython for all separate transaction in the application. Helps in finding performance bottleneck and thus improves throughput and response time. While load tetsing we have to wait for some time for the process to complete. I have automated the whole process of load tetsing using shell script. The script used tio run in night and in the morning I have all the performance statistics from database, application, file and reverse proxy servers.
I have been working with Java for 3 years. I have used Spring, Hibernate, JPA framework in Java for making server sie application.
I regularly handle postgresql and mysql administration tasks and writing mysql and postgresql queries. Strong understanding of normalisation and database relationships.
Average Rating
5.0
(9 ratings)
Very good mentor. not greedy for money rather work in advance with highly sincerity. I am satisfied having his service.
The session with Sachin was really good, he helped a lot in code improvements in my Spring Boot API REST application
He is a diligent and helpful tutor. I highly recommend him.