Find a mentor

Web Programming

Mobile App Programming

Programming Languages

Data Science /Engineering

Database /Operations

Others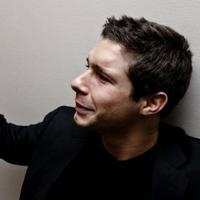 Sacha Durand Saint Omer
iOS Engineer with a passion for sharing knowledge
$20.00
For every 15 minutes
Hi there ! I LOOOVE swift and I love helping people out :) I've been developing on the iOS platform for more than four years now and I still enjoy it so much <3. I worked in big and small teams in New York, London, and now Bordeaux (France). I have worked with both swift and Objective-C on 12 different iPhone apps and 4 open source projects. I'd be pleased to share all the stuff I've learnt along my journey with fellow Apple fans :p
Swift — Write beautiful Async code, with Promises
Writing concise asynchronous code with promises !
Swift — Write Concise Networking Code with WS☁️
Walking you through writing concise networking code leveraging the power of promises and generics !
Swift Nifty TableViewCell Trick
A cool trick to make TableView code even clearer :)
VIEW MORE POSTS
Average Rating
5.0
(1 rating)
Really really helpful. Problem Solved!