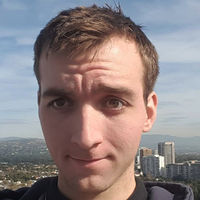 Ryan Stegmann
Web & Mobile expert, Domain-driven design, GTD mindset with focus on writing maintainable code
I love helping startups, and I focus on working rapidly and focusing on the maintainability of my code while adapting to new styles of development. I love creating a unique and interesting user experience with simple design and unobtrusive features, and learn from building robust and feature-filled applications while maintaining these ideals. I love to crush deadlines. I love to learn from my own failures and faults, and constantly strive to learn. In my free time, I try to iterate on previous failures in order to learn the most that I can out of my experiences. I focus on web and mobile development, and I love sitting at the bleeding edge technologies.
A collection of popular Algebraic Data Types. (which are popular in functional programming world)
Cheddar Up React & React-Native
CheddarUp's React & React-Native (unreleased) platforms
SurviveJS - Maintenance is meant for anyone who has to develop and maintain JavaScript applications or packages.
How to Structure Your Application Using RequireJS?
I blog mainly about various programming topics (mainly JavaScript, web development), business (particularly lean startup)