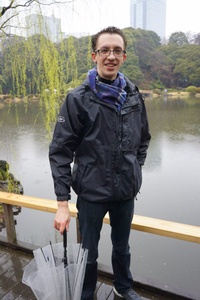 Ryan Darge
I have 3+ years of industry experience designing, implementing, and scaling secure and robust web applications across the Bioinformatics and Freight logistics sectors. I have led the design and implementation of novel features integrating with many third party web services, the overhaul of existing features from both a feature and security perspective, and the revitalization of legacy features to deal with rapidly growing business needs accommodating rapid business growth.
As a team lead I: Organized and ran weekly hour-long engineer training sessions on best practices and team-sourced topics, Implemented new engineering/testing process that led to first series of successful sprints in over 12 months, Lead focused initiative with small team (2 offsite engineers) to overhaul existing web application security
I've worked with Javascript in the context of full-stack development for 3+ years, using JQuery, Angular, Aurelia, ExtJs, and other technologies to deliver reactive and responsive front-end web applications. I have experience in securing and testing web applications from a security perspective across all of the OWASP top 10 security vulnerabilities.
Enterprise Label Printing Automation
Designed and implemented an integration with an industry standard label printing web application, converting our application's domain-specific entity models into printable labels.
2017
Client: Core Informatics
Columbus Operetta Integration
Implemented an integration with a Third Party web service that maintained a repository of thousands of scientific images that allowed users to quickly fetch, view, and validate the images that correspond to their particular needs, eliminating the context switching and associated ill effects that clients of our software would have to endure to efficiently perform their QC checks
2016
Client: Core Informatics
Legacy Software Use Case Mapper
Implemented a java agent library that efficiently mapped out undocumented customer use cases and workflows during their web application sessions without introducing any related code into the monolithic web application, providing step-by-step replication steps for complext workflows and patterns that have not been previously documented or evaluated by product teams