Ryan Simon
Detail-oriented Senior Android engineer with a background in Business and Journalism
$20.00
For every 15 minutes
I currently live and breath Android, but got my humble beginnings with web development. I've been developing software for a little over 8 years now. I've been told that I excel at mentorship thanks to my exceptional communication skills, and ability to relate to all skill levels. Give me a shot, and I can teach you anything from programming fundamentals to dependency injection with Dagger 2.
3
Android
3
Java
Average Rating
5.0
(30 ratings)
Ryan is knowledgeable, has a great attitude, and is very helpful.
As usual he was fantastic in introducing a new concept to me in Android. Great teacher. Give him my highest rating.
Such a good mentor who was able to solve an intricate problem with In-App Billing.
Hire Ryan. You will be very, very happy with his help and attitude.
If you have a problem with development of an android app, Ryan is the man to contact. I found him very knowledgeable and able to identify my problems. He was very patient with me. I give him my highest recommendation.
I originally asked Ryan for help on a bug. He was not only able to help me resolve the issue, but he provided insightful feedback on the structure of my project. I would particularly recommend Ryan for developers new to Android.
Fantastic session. Ryan is friendly and knowledgeable. I give him my highest recommendation.
Ryan provided excellent help with a brand new Android app concept, guiding us towards best practices and expedient technology choices for the app.
He was super knowledgable and logical and took me through me issue step by step. I spent 7/8 hours trying to fix this issue myself and after only 30 minutes, we had it working. so so happy! thanks so much!!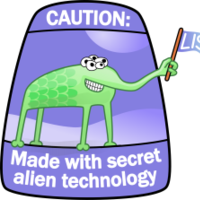 Ryan was great, he walked me through the logic of the code and made sure I understood it. The concepts I learned with him, helped me with future programs.
VIEW MORE REVIEWS