Freelance Rxjs Developers Available for Hire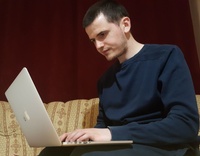 Hire Now
Freelance Rxjs developer in Sarajevo, Bosnia and Herzegovina
Result-oriented. JavaScript, C#, ASP.NET Core, React.js, Angular, ASP.NET, Windows Forms, Mentor, Full Stack Software Engineer, Consultant.
Real-time Observable Streams. Observable Sequence. Map Values. Maintaining State. Merge Streams. Map to Functions. Sequence Streams. Stream Origins. Realtime Observable Streams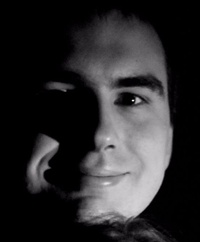 Hire Now
Freelance Rxjs developer in Warsaw, Poland
RxJS expert
I am

RxJS

expert, capable of building highly efficient data-flow diagrams with full control of asynchronicity and errors handling / retrying. Writing sophisticated

RxJS

code is indistinguishable from writing poetry. I am only interested in

RxJS

questions / projects.
Hire Now
Freelance Rxjs developer in Toronto, Canada
AngularJS and React Developer
Senior front-end developer with expertise in architecting and developing enterprise SPA using Angular, AngularJS and React. See my Medium: https://medium.com/@juliapassynkova. Send me a msg on https://ca.linkedin.com/in/juliapassynkova. Over the last 10 years I was building front-end solutions using ES6, TypeScript, Angular, Redux, Kendo, Knockout, JQuery, Dojo, ExtJs, Highcharts… Adobe Creative Cloud along with CSS3 and Bootstrap are my day to day tools that allow me to deliver pixel perfect UI . I also have CS education from one of the best Russian engineering university and more then 10 years of experience as back-end developer with Java, C, C++, Perl, Scala… before moving to front-end world.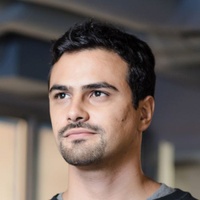 Hire Now
Freelance Rxjs developer in Maasdijk, Netherlands
Senior Web and Mobile Developer
I have deep Rx knowledge in Android, building apps for our customers.

RxJS

is similar and I have built rxmarbles.com as a learning tool, and cycle.js (https://github.com/staltz/cycle), a web framework based on RxJS.
Hire Now
Freelance Rxjs developer in Częstochowa, Poland
Angular developer with 4yrs experience
I've experience with covering streems with unit tests
Hire Now
Freelance Rxjs developer in Pittsburgh, United States
Software developer
My latest discovery. I truly enjoy working with

RxJS

and currently experimenting with it in my web apps. I use on both front and back end. I am currently working on creating my own web framework using RxJS.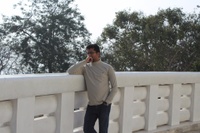 Hire Now
Freelance Rxjs developer in Bengaluru, India
Frontend Developer
RxJS is till now my most loved javascript library. I use it to solve all kinds of async problems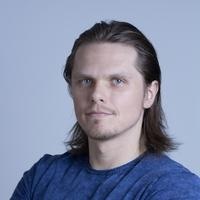 Hire Now
Freelance Rxjs developer in Petah Tikva, Israel
Independent Consultant, worldwide speaker, published author (@VladimirNovick)
working with Rx.js for last two years as part of various projects
Hire Now
Freelance Rxjs developer in Maastricht, Netherlands
Full stack developer with a focus on javascript based stacks.
I am a full stack software engineer and entrepreneur with between 1 and 10 years professional experience working with the technologies listed. Current focus lies in the development of IoT and cross-platform (web,dektop,mobile,IoT) solutions. My areas of expertise are the general syntax and usage of languages. Effective, correct and appropriate use of software design patterns. Defining algorithms. Handling (possibly large) amounts of data effectively and presenting results to the end-user in a clear and timely manner. Designing and managing the infrastructure to drive these results. Working with stakeholders to design, budget, and plan software development projects and their architecture, turning business objectives into measurable goals. Planning for and scaling with growth. Troubleshoot...
Hire Now
Freelance Rxjs developer in Baden, Switzerland
Freelance full stack developer
I am a freelance full-stack web developer and consultant specialising in Javascript, HTML5, PHP, Symfony 2, Flex and Flash. I am knowledgeable and experienced in a wide variety of technologies, languages and platforms. I am also highly skilled in software engineering and systems architecture and my work is always robust, reliable, maintainable and elegantly coded. I have over 12 years hands-on experience in the industry and hold a degree in Computer Science from the University of Edinburgh.
Hire Now
Freelance Rxjs developer in New Delhi, India
Helping create better web
I have a great passion for Javascript. I have worked with many modern Javascript frameworks like Angular 1.x , React, Angular 2.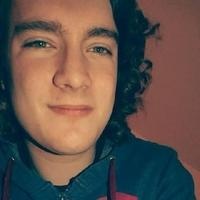 Hire Now
Freelance Rxjs developer in Providence, United States
Self-taught functional and reactive engineer.
Self-taught developer. Core Contributor to @cyclejs & @mostjs. Most of my work is in the organizations I'm a member of, please check there if interested :smile:
Hire Now
Freelance Rxjs developer in Codlea, Romania
NodeJs, React, Redux, Angular JS , Firebase and AWS expert
Co-founded Livebooks.com in 2002 , sold in 2013,currently co-founder at Sitedity. I'm an expert of scalability, cloud infrastructure and getting all the pieces together to deliver high performance web services. Other than cloud infrastructure I'm mastering Ract, Redux, nodeJs, AngularJs and Firebase and love to use them in most of my projects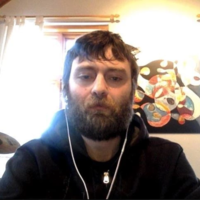 Hire Now
Freelance Rxjs developer in Chicago, United States
Software Development, Architecture and Team Management Consultant
Writing code since 1987 and developing professional software since 2003. Master Software Engineer (DePaul University, Chicago, USA) with a Bachelor of Science in Computer Science (McGill University, Montreal, Canada). Master Software Craftsman. Engineered deal personalization and subscription features for Groupon.com (serving 33MM+ users). Architected EarlyShares.com. Primary languages/skills: Ruby, Rails, JavaScript, Java SE/EE, Spring, TDD, Software Engineering, Software Architecture, Engineering Management, Agile Project Management, and Web/Desktop Development. Hobbies when not coding include drumming, snowboarding, and longboard riding. I like to help honest self-motivated individuals. Please include what you've attempted in your help request to demonstrate effort. Messages sent witho...
Hire Now
Freelance Rxjs developer in Los Angeles, United States
Product and Technology Leader, Core Developer
Technology leader, specializing in product design and strategy, end-to-end development, data-driven decision making and rapid innovation. Passionate about human-centered design, open source, lightweight and portable tools and platforms, and attempting to think outside the medium. Less is more, subtraction is better, turn down the noise. "Better to be a jack of all trades than a master of one (you will see more possibility then, you will be an empathetic leader to the experts, and you will be a more interesting person)." - career lessons from David Kelly
Are You a
Rxjs
Developer?
Get paid while making an impact. Become a Codementor for the next wave of makers.
Apply Now