Freelance Rx Developers Available for Hire
Hire Now
Freelance Rx developer in Yucaipa, United States
Full Stack Developer/Architect
Most of my code I write today seems to be

Rx

based. I love how elegant

Rx

code ends up when you put some thought into it. I've worked with

Rx

in Java, C#, objective-c, and javascript.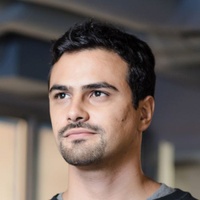 Hire Now
Freelance Rx developer in Maasdijk, Netherlands
Senior Web and Mobile Developer
I have deep RxJava knowledge in Android, building apps for our customers. I have built rxmarbles.com as a learning tool, and cycle.js (https://github.com/staltz/cycle), a web framework based on RxJS, and webapps in production using RxJS. I have also built two sizable Android apps with RxJava.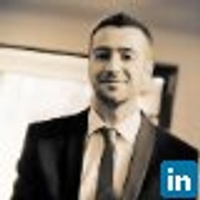 Hire Now
Freelance Rx developer in Gdansk, Poland
Professional backend and frontend developer. Javascript enthusiast with solid .NET background. Focused on details. Interested in design and development of clean and well designed solutions.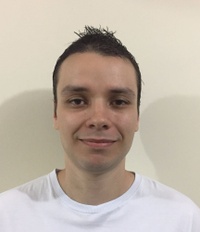 Hire Now
Freelance Rx developer in Carapicuiba, Brazil
Java / Scala / C# Backend Software Developer
I am an experienced backend software engineer, with more than seven years in the field. I have worked at the development of web apps backend - microservices, rest, sql and no-sql databases, messaging queues, redis, reactive programming - and some frontend as well. My favorite languages are Scala and Java.
Hire Now
Freelance Rx developer in Mississauga, Canada
.NET developer + a smattering of other languages/platforms
Professional and hobbyist experience building internal tools for various teams. Lots of experience with virtualization and networking, can also help with programming woes. Love helping people blast through annoying hitches and roadblocks so they can get on with the awesome things they're building.
Hire Now
Freelance Rx developer in London, United Kingdom
Matt has been involved with building reliable, scalable systems in both television and financial services, and has seen the similarities and differences in their approaches to reliability and functionality. He was introduced to the concepts of the reactive manifesto via Microsoft's

Rx

when building a single-dealer platform for an investment bank a number of years ago and hasn't looked back since.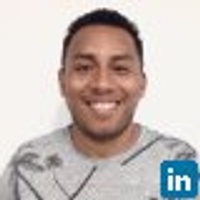 Hire Now
Freelance Rx developer in San José, Costa Rica
SR Software Developer
System Engineer with experience as a software development (mobile and web), quality assurance, web technologies, database technologies. I also participate actively on the communities, mostly on the Mobile and JavaScript communities participating in trainings and camps as speaker/organizer. I make it my goal to create software with the user in mind, creating applications with a useable and intuitive user interface experience. I also understand the importance of creating highly readable and easily maintainable source code. I am constantly striving to learn new technologies and look to ways to better myself in this rapidly changing industry. 8+ years of experience as Software Developer and Rich User Interface applications, integrating with various Databases and Client-Server applications i...
Hire Now
Freelance Rx developer in Ashburn, United States
Android Developer
With a Bachelor's Degree in Computer Science and 6 years of experience as an Android Developer in fields like Internet Banking and IoT I am more than confident I can deal with any kind of issues/apps when it comes to Android mobile applications development. hen it comes to building Android apps, I value myself as a proficient developer with the goal to become an expert and someday publish an Android library that will be used on a global scale. Apart from Android, I can also conduct tasks on different platforms. For example, install and maintain a Continuous Integration server, fix minor iOS issues, add a JavaEE REST endpoint in a backend application, and so on. Github: https://github.com/andreiverdes
Hire Now
Freelance Rx developer in Ashburn, United States
I began as a self taught programmer, where I learned the art of debugging. When I finally made my way into school at the University of Utah, it didn't take much for me to refine the finer art of computer science methodologies. I have been working professionally now for over 7 years. Throughout that time I have contributed to many OSS projects including FubuMVC, Ripple, React-Bootstrap, Karma, and Selenium, I have also championed other OSS projects.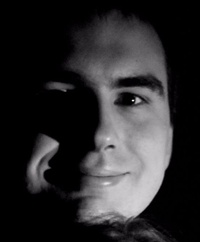 Hire Now
Freelance Rx developer in Warsaw, Poland
RxJS expert
Deeply in love with Rx(JS). Wants to spread knowledge about this wonderful technology.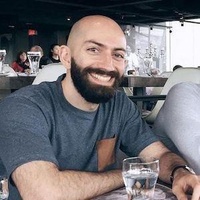 Hire Now
Freelance Rx developer in Ashburn, United States
Co Founder at DecodeMTL
I am a full-stack web developer and educator from Montreal, Canada with over ten years of experience. I have worked for startups, agencies, and large companies. I co-founded and am currently teaching at DecodeMTL, a full-stack JavaScript Web Development bootcamp in Montreal, Canada. I am also an instructor and mentor at the local Ladies Learning Code chapter. I love teaching more than anything and I am motivated by seeing my students succeed :)
Are You a
Rx
Developer?
Get paid while making an impact. Become a Codementor for the next wave of makers.
Apply Now