Not looking for Runtime Developers? Find other types of developers: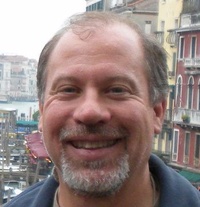 View Profile
Freelance Runtime developer in San Francisco, United States
Assembly Language, Introductory Programming, Compiler Techonology, Instruction Set Architecture , and much more!
My working style: I focus exclusively on 1:1 live mentoring, as my objective is to share the information, techniques, thought processes, and skills to get to the next level. I try to be available for mentoring here Mon-Thurs, usually between 8:30am and 4:00pm, California time. (Occasionally, I can be found online Fridays, weekends, or after hours.) I am new to codementor(.io), but not to programming & mentoring. My preferences are toward mentoring for general purpose programming, especially in the areas of algorithms and data structures, programming principles, programming paradigms, compiler, or instruction set architecture: course work, hobby, or professional! However, I'm not specifically into frameworks, desktop GUI, or browser UI. I can help you write a parser from scratc...
View Profile
Freelance Runtime developer in Prague, Czechia
iOS developer (5 years, involved in 35+ projects) and teacher (private and university courses, talks)
Available in all timezones. Excelent English. From single person projects to Czech e-commerce app of 2017, from an Australian startup to large international clients in retail, telecommunications and banking, from teaching talented kids to giving talks on functional programming, I've seen a lot of iOS thoughout the years. My job has always been not just to make great apps, but also to improve the quality of development on all of our projects. I think we need to talk. Allow me to clean up your code, spruce up your app architecture and teach you all you need to know about Swift and iOS in the process. I can propose multiple solutions to any problem, and choose the one right for you. Also, feel free to use the sentence "Just shut up and fix my code." at any time during our session.
View Profile
Freelance Runtime developer in Bengaluru, India
HTML5 CSS3 Javascript AngularJs Nodejs MongoDB Python, PHP, Ruby on Rails Experts with 11+ Years experience
10+ year of professional experience in Web Application Development solutions, UI Design and Development in Adavance Javascript, AngularJS and active expert in stackoverflow.com url http://stackoverflow.com/users/356079/jquery-guru and Experts-Exchange.com url http://www.experts-exchange.com/M_3884790.html Specialties: Advance Javascript,OO JavaScript/Design Pattern, Jquery, AngularJS, Node.JS, ExpressJS, BackboneJS, Ajax,HTML5, JavaScript, CSS3,Google App Engine, Asp, Asp.net, PHP, Python, UI Design Layout, Open Sources, MSSQL, Mysql,SQLite, PostgreSQL,MongoDB, Ruby on Rail, Django, wordpress and other web technologies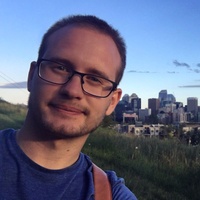 View Profile
Freelance Runtime developer in St Petersburg, Russia
iOS Applications Developer ● Remote team Player ● Open-source Contributor
● Swift / Objective-C / iOS Developer ● Having solid Back-end/Databases/Web-apps/APIs design and usage understanding ● Helping / consulting people remotely, and learning from people even more ● Love building MVP/Proof-of-concept for good ideas ● Love reusable and flexible solutions ● Willing to help and meet new fellow Swifters!
View Profile
Freelance Runtime developer in Seattle, United States
Front End Engineer with over 7 years of experience. Amazonian.
I've ran a creative agency for a few years, managing the technical side of the business. I've also worked at large companies like Amazon.
Are You a
Runtime
Developer?
Get paid while making an impact. Become a Codementor for the next wave of makers.
Apply Now