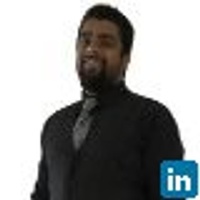 Rugved Ambekar
An Android Expert with a range of experience at Development Studios, Banks and Start-ups.
I am a end-to-end Android specialist with over 6 years of experience building Android apps. I can dive into development with a distributed team, absorb and refactor an existing code base, and even build a medium - large scale production app from the ground up. My development expertise includes networking, secure payments, analytics, security (bot protection), dynamic notifications, custom interfaces and material design presentation.
I have been making Android apps for the past few years now and have worked in many different environments, on wide range of apps, in various capacities. I started at development studios, building entertainment apps (Watch ABC, Univision Deportes), banking apps (Wallet RBC), shopping apps (Pro Shopper, Samsung G Edge)... taking on more responsibility and ownership over core development as I went from one project to the next.
I have always been obsessive over the User Experience, and since Google has put a focus on Material Design, I have continued to integrate as many of it's elements and design concepts into my project as time and budget allowed. I believe that the finer details in the UX are what keep users engaged and returning to use this app over another that provides a similar service. UX is a passion of mine, and Material Design is how I fulfill it!
I have been working with Firebase for over 2 years and have used it to build and integrate complete backend platforms to Android apps. Some things I develop and administer Firebase platforms to do is to store and syncoronize application data, manage users, allow apps to communcate in real time, track events for analytics, and create triggered notications.
Github repositories
shopatthepalms
Architecture & Foundation
One TextView to Rule Them All: Justifying Text on Android!
A detailed walk-though on how to extend the native Android TextView and customize it to perform text justification!