Freelance Ruby on Rails Developers Available for Hire
Hire Now
Freelance Ruby on Rails developer in Florence, United States
Founder of a Ruby on Rails consultancy, 20 years of full-stack development in multiple languages
I've been programming in Ruby since 2007, ran one of the world's largest

Ruby on Rails

consultancies, co-founded the Washington DC Ruby Users Group, and have spoken at multiple Ruby conferences.
Hire Now
Freelance Ruby on Rails developer in Glasgow, United Kingdom
CTO: Elixir, Ruby, Rails, Android Developer (and scrum master) with 10+ years experience
I use Rails every day to build complex apps for my clients. I have experience building completely Test Driven apps (using TDD principals). I use continuous integration to enforce testing within my own company.
Hire Now
Freelance Ruby on Rails developer in Istanbul, Turkey
Go & Node.js & React expert. CTO & God level patient mentor with 20+ years of experience.
I'm a Ruby on Rails, Sinatra, RSpec expert. I'm currently the top %8 Ruby developer on the stackoverflow. From installation on various operating systems to working with it through rspec and cucumber. Created analytics dashboards, management dashboards, websites, apps for platforms like Facebook and created many background workers that take the heat off of the system.
Hire Now
Freelance Ruby on Rails developer in Berlin, Germany
Senior Web Developer
I've been using Rails for a long time to be more productive in building web apps. I can help you organize your code and test it. I can help with deploying your app to Heroku or other cloud services, adding authentication, testing for performance, setting up an API, setting up monitoring with New Relic, etc.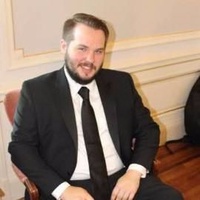 Hire Now
Freelance Ruby on Rails developer in Toronto, Canada
Mobile Developer
Rails has been the back-end of the vast majority of applications I've worked on. Apps that I've worked on have received more than 1,000-2,000 requests per second and I developed from scratch the back-end for Canada's largest iBeacon network.
Hire Now
Freelance Ruby on Rails developer in San Jose, United States
Full-stack Engineer
I build full-stack web applications in Ruby. I'd love to help teach you how to get started, troubleshoot nasty bugs, help in deployment, and assist in refactoring. I particularly proficient in object-oriented programming, and can help you produce maintainable, composable, and modular code with service objects and cover it with rigorous testing.
Hire Now
Freelance Ruby on Rails developer in Denver, United States
Fullstack Rails/Javascript Engineer
I do full time Rails development and feel comfortable working on any Rails 3/4. I've dug into the internals of Rails Engines while working deeply with Spree (a multi layered Rails engine ecosystem) and have no issue inspecting a gem's source code to find the root cause. I generally use RSpec/Cabybara for testing, but have used TestUnit here and there. Here's the last Ruby/Rails/Spree project I deployed, http://www.juiceshop.com/. I've done a few rails commits - see http://contributors.rubyonrails.org/contributors/weston-platter/commits.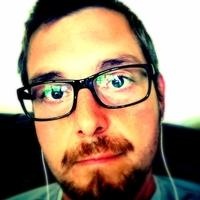 Hire Now
Freelance Ruby on Rails developer in Rumford, United States
Senior Ruby on Rails Developer & Rails Core Committer with Extensive JavaScript, Python, and ASP.NET Experience and 10+ apps. Past Environments include Start-ups, Large-scale Enterprises covering many Industries, and the U.S. Government.
I've been using

Ruby on Rails

since the beginning. I've developed apps for maintaining the NYC power grid (Consolidated Edison), connecting doctors to patients (Teladoc), and providing turnkey service for real estate professionals (Boston Logic). Many industries, formats, platforms, APIs--all on Rails, all the time. I'm also a Rails core contributor, meaning I've submitted bug fix patches to make Rails a better platform for everyone.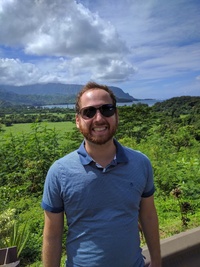 Hire Now
Freelance Ruby on Rails developer in The Bronx, United States
VP Engineering, Publicis Media
Well-versed in all aspects of Rails dev including controllers and routing, database migrations, domain modelling, ActiveRecord callbacks, unit and integration testing strategy, views and templating, frontend JS integration, background jobs systems (Resque, Sidekiq, ActiveJob), general debugging, API design, metaprogramming, monkeypatching, and more. I have experience with a number of gems and libraries including devise, omniauth, carrierwave, capybara, rspec, and others.
Hire Now
Freelance Ruby on Rails developer in Warsaw, Poland
Full-stack developer with 18 years of experience, helping US startups full-time since 2005. Refactoring & code simplicity master.
Worked with Rails since version 2.x on projects ranging from end-to-end app development, through working with legacy code, performing code reviews, to upgrading old Rails apps to the newest version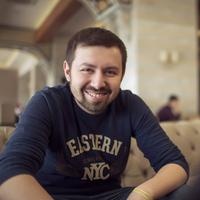 Hire Now
Freelance Ruby on Rails developer in Izmir, Turkey
Experienced Full-Stack Ruby on Rails Engineer - 10 years of programming experience
I have 4 years of experience with

Ruby on Rails

including Rails 3, 4 and 5 versions. I've built, managed and been part of many projects using Rails.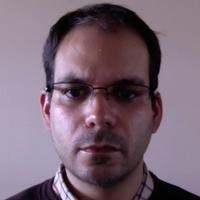 Hire Now
Freelance Ruby on Rails developer in Carnaxide, Portugal
Experienced Ruby on Rails developer (~10 years) and teacher
I did my first rails project in 2005 and quickly became my main tool in my spare time. Even though it was not my main tool before 2010, I was exposed to it as sys admin and while tracking for production issues. I Have been using Rails as my main programming framework since 2010.
Hire Now
Freelance Ruby on Rails developer in San Francisco, United States
Are you new to Rails? Need help debugging or cleaning up your code? I can help!
I am a professional

Ruby on Rails

developer and have been using the framework almost exclusively for the past 6+ years. I have built dozens of production web applications for clients and as side-projects during that time. My most recent work includes a marketplace for trading and purchasing beauty products (http://edivv.com) and a platform for matching interns/job-seekers with innovative startups (https://www.nafasi.co). I have a deep understanding of Rails conventions, best practices and principles. I am also a skilled debugger that can help track down the nastiest of bugs.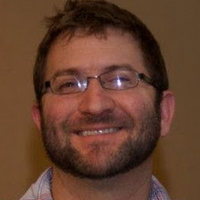 Hire Now
Freelance Ruby on Rails developer in Columbus, United States
Full stack Ruby on Rails Developer and AWS Cloud Architect
I am a Rails expert! If it can be done in Rails I have probably done it, from full stack web development to coding data pipelines for genetic analysis. Ruby is my primary language at this time and I especially enjoy working in microservices and service-oriented architectures. All of the web applications and most of the backend services and utilities used at ArchPatent and Kailos Genetics are ruby/rails-based, and often tightly coupled with Amazon Web Services (AWS).
Hire Now
Freelance Ruby on Rails developer in New Westminster, Canada
Web Application Developer & Project Manager. Rails, TypeScript/JavaScript, React, AWS, C#
I've developed a number of Rails applications, including my own fitness tracker (https://www.sweatrecord.com) that's deployed with AWS OpsWorks. I have strong experience with all aspects of testing (unit, integration, and browser), enabling me to deliver well-tested applications. I've also contributed to Rails documentation, Selenium Webdriver, Coffee-Rails, and the Shoryuke ActiveJob adapter for AWS SQS.
Need to Hire a Senior
Ruby on Rails
Developer?
Get Started
Are You a
Ruby on Rails
Developer?
Get paid while making an impact. Become a Codementor for the next wave of makers.
Apply Now