Not looking for Routes Developers? Find other types of developers:
Hire Now
Freelance Routes developer in Toronto, Canada
Full-stack Freelance Developer
I'm a full-stack web developer who's been working in the industry for over 10 years. I'm a true polyglot developer, having lead/architectural experience with a wide variety of tech stacks, from Python/Django, Ruby on Rails, Node (express.js/koa) on the backend, to Angular.js, React and Ember.js on the frontend. I spent 7 years in the animation industry as a Web Software Architect, building internal applications to help studios manage their production pipelines. Since leaving that industry, I've been consulting mostly with start-ups to help turn their MVP into a solid foundation and scale their tech to a fully fleshed out product. I also spent 6 months as an Instructor at a code school called Bitmaker and absolutely loved the experience. I love sharing my experience with others. Feel free...
Hire Now
Freelance Routes developer in Berlin, Germany
Senior Web Developer
I do consulting and web development. I've worn many hats but these days I tend to help startups and coach junior programmers.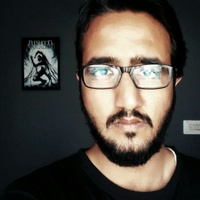 Hire Now
Freelance Routes developer in Bengaluru, India
A backend developer who loves to connect the dots!
Work Experience: 1. Infra and Devops Team at HackerEarth (2 year and 4 months) 2. Backend Engineer, Rare Mile Technologies (10 months)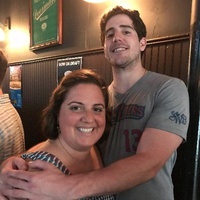 Hire Now
Freelance Routes developer in New York, United States
Web Application Developer, Teacher
Passionate about modern-day web development. Spend a lot of time working with different technologies, and teaching people how to use them. Focuses include Sass CSS, Responsive Design, JavaScript Application Development, AngularJS & Angular 2.0, EmberJS, and more!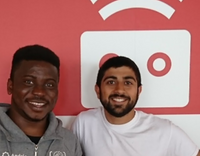 Hire Now
Freelance Routes developer in Lagos, Nigeria
Software Developer
I love to cook, and if you've watched some of my tutorials, I like using cooking as an example. I also like to cook good and quality code that are easily maintainable and scalable in the long run. Aside coding, I write fictional stories, love swimming and trying out risky things. Life is short so I live on the edge. I am also a good teacher and an obedient student, I love to pair program with anyone willing to. I so much believe that knowledge is not found in one place or one individual, you can find knowledge in anywhere even in places where you list expect.
Hire Now
Freelance Routes developer in Etobicoke, Canada
Product Manager
An experienced startup Product Manager with over 10 years of experience in startups and entrepreneurship. Strong commercial skills coupled with deep technical understanding evidenced by a proven track record of bringing products to market on time and under budget. Extensive and deep experience with many AWS services - VPC, IAM, EC2, RDS, S3, ElasticBeanstalk, CodePipeline, CertificateManager, Route 53, CloudFront, OpsWorks, CodeCommit, CloudWatch, CloudFormation, Glacier, Lambda, SES, SNS, SQS, and others. Ruby on Rails, HTML, CSS, PHP, Javascript, Wordpress, GitHub, Sublime, CLI, Visio, ZenDesk, Netsuite, Agile, Scrum, Amazon Web Services (AWS), Azure, Pivotal, Heroku, Slack.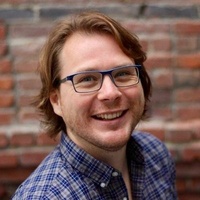 Hire Now
Freelance Routes developer in Seattle, United States
Developer and Mentor | 13+ years of experience | 900+ people trained
🎉 Spring Special - 25% off mentorship for May 2017 🎉 When I was ten years old, my parents gave me a book on the BASIC programming language. You could say it was love at first if-statement because all I could dream about was building castles and spaceships with code. Years later, after earning a B.S. in Computer Science, working in the field for over a decade, and writing code from a beachside hammock in the South Pacific, I formed a new dream—to help others make their own journey into the world of programming. Since becoming a mentor, I've been responsible for the technical, mental, and emotional education of over 900 code school students. And now, I'm eager to share my expertise using CodeMentor and work one-on-one with developers like you. I look forward to meeting you!
Hire Now
Freelance Routes developer in Edgware, United Kingdom
Senior backed engineer with 10+ years experience
I am a web, backend and mobile developer who has worked at Opera Software, Thomson Reuters and a couple of startups. I am currently the founding engineer at Redsift, a big data startup. I was most recently currently the founder of a SaaS startup called ContentSift. I have contributed to the Shazam, MPme Radio and JustGiving iOS apps.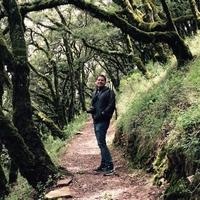 Hire Now
Gabriel Ramirez Melgarejo
Freelance Routes developer in Belisario Dominguez, Mexico
AWS Technical Trainer / Oracle University Delivery Instructor
Entrepeneur, passionate about programming, enterprise software architect & fullstack developer
Hire Now
Freelance Routes developer in Arlington, United States
Head of Engineering at ChallengePost
I am a renaissance man. I love to explore and develop proficiency in many areas. Professionally, I have discovered my passion in web development. My interest in programming had modest beginnings while teaching middle school and coaching after-school robotics. After switching careers, I have had the pleasure of working alongside some of the best and brightest developers in New York. I'm unafraid to tackle tough problems big and small, from debugging JavaScript functions to big picture product vision. Looking ahead, I wish to solve impactful business problems and make my mark on the field of web development as well.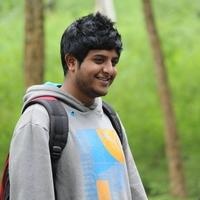 Hire Now
Freelance Routes developer in Bengaluru, India
Developer at HackerEarth
Work Experience(in reverse chronological order): R&D Engineer, HackerEarth(9 months)(current) Core developer, Klonio - a database version control system(18 months) DevOps engineer, Motorola Solutions(9 months)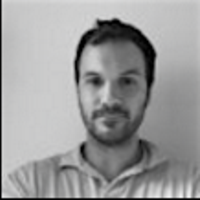 Hire Now
Freelance Routes developer in Alamo, United States
JavaScript and Rails Developer
Graduate of Galvanize San Francisco with Angular, Express, Node, Rails experience. I can help you setup new sites, resolve code issues, deploy sites, or do anything else that will help you move in the right direction.
Hire Now
Freelance Routes developer in Ashburn, United States
Node/Angular/PHP Dev - Ex-Discovery/Accenture developer, now Engineer @ Babelverse
Hello, my name is Joseph Finlayson. I've worked on massive (1 million daily user+) deployments of Angular + Wordpress in the Media space. Currently I'm now working at Babelverse building scalable APIs in Node.JS (in the MEAN stack) and Angular front-ends.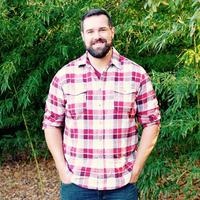 Hire Now
Freelance Routes developer in Durham, United States
I'm an experienced software developer who loves to teach almost as much as I love to learn.
I am a software developer with a passion for both writing good code and massaging bad code into something more flexible and usable. I'm driven by my need to understand new and interesting things. Coding has given me access to some of the world's more challenging problems and I've loved every minute of it.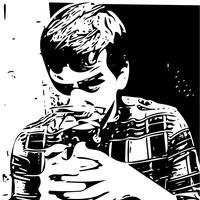 Hire Now
Freelance Routes developer in Los Angeles, United States
Experienced python web developer.
I've worked on everything from industrial automation over CAN buses to 10k requests/sec real-time websites with demanding performance requirements. I love teaching other people. Let me mentor you!
Are You a
Routes
Developer?
Get paid while making an impact. Become a Codementor for the next wave of makers.
Apply Now