Not looking for Route53 Developers? Find other types of developers:
View Profile
Freelance Route53 developer in Toronto, Canada
Full-stack Freelance Developer
I'm a full-stack web developer who's been working in the industry for over 10 years. I'm a true polyglot developer, having lead/architectural experience with a wide variety of tech stacks, from Python/Django, Ruby on Rails, Node (express.js/koa) on the backend, to Angular.js, React and Ember.js on the frontend. I spent 7 years in the animation industry as a Web Software Architect, building internal applications to help studios manage their production pipelines. Since leaving that industry, I've been consulting mostly with start-ups to help turn their MVP into a solid foundation and scale their tech to a fully fleshed out product. I also spent 6 months as an Instructor at a code school called Bitmaker and absolutely loved the experience. I love sharing my experience with others. Feel free...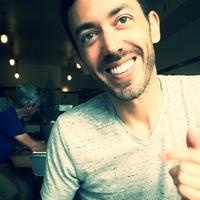 View Profile
Freelance Route53 developer in Sacramento, United States
Infrastructure Architect at iPyxel Creations
Leverage the latency algorithm along with a global message queue (or sns->sqs) and I'll show you the fastest, most scalable architecture on earth.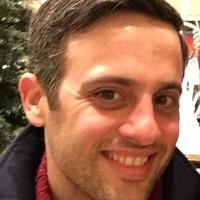 View Profile
Freelance Route53 developer in Forest Hills, United States
CTO/Founder at Nimblechat
Currently working on Nimblechat, food delivery chatbot! https://www.nimblechat.com Sidepad, game controller: http://bit.ly/sidepad I geek out on distributed infrastructure for high-speed computing at scale and code optimization. Things I've done: Autoscaling streaming media relay systems to hundreds of thousands of listeners on AWS with EC2, Elasticache, RDS, Route53, VPC, IAM and ELB. Developed production applications using React with Redux and React Router. Fully tested and resilient with Mocha, Chai, Sinon, and hosted on S3, EC2. Set up continuous integration environments manually with EC2, Jenkins, and Github. Also, prepared continuous deployment environments using Jenkins, EC2, AWS CodeBuild, CodePipeline and CodeDeploy. Developed and deployed NodeJS backend system...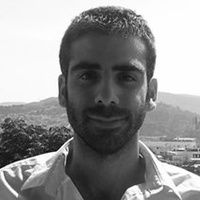 View Profile
Freelance Route53 developer in Barcelona, Spain
CTO - Startup Expert
I've been around the block and seen plenty of startups start and fail and start and succeed. I've been the developer and I've lead plenty of teams varying in size, I've touched languages from backend to frontend to mobile and systems. I can give you the secrets to make your business succeed from a technological perspective or help you solve your technical debt / issues in an agile and flexible way. If you're looking to quickly solve a problem I can help you, if you're looking for a long term mentor I can also help you.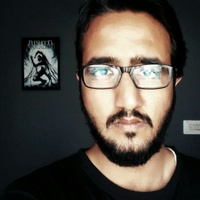 View Profile
Freelance Route53 developer in Bengaluru, India
A backend developer who loves to connect the dots!
Work Experience: 1. Infra and Devops Team at HackerEarth (2 year and 4 months) 2. Backend Engineer, Rare Mile Technologies (10 months)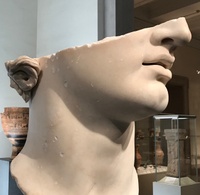 View Profile
Freelance Route53 developer in Lagos, Nigeria
I'm just smart and I like to code.
I am drawn into a world of computers and code and its where I live and breathe. I have delved into numerous programming language and technologies including MEAN and FAN Stack, Ruby, Python, Linux and also spend time hacking stuffs.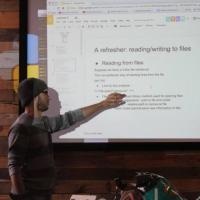 View Profile
Freelance Route53 developer in Sandy, United States
Programming educator | Server debugger
Hello there! My name is Joe, and I'm extremely passionate about programming education. You can see the research I've done on the subject of teaching programming and computer science concepts here: http://joequery.me/education/1/ I have experiencing teaching students with and without formal backgrounds. I took algorithm and data structures courses in college in addition to higher level mathematics. You can examine the comments on my YouTube videos, and you will see that many people find my explanations of concepts helpful: https://www.youtube.com/user/JoeQuery/videos?sort=p&view=0&flow=grid I'd be glad to help you reach the next level in your programming abilities!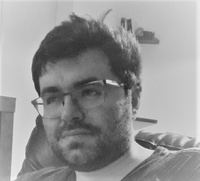 View Profile
Freelance Route53 developer in Santiago, Chile
Senior Full Stack Web Developer / Computer Science Engineer
View Profile
Freelance Route53 developer in Deltona, United States
Full Stack Developer/DevOps & Course Instructor/+10 Yrs
I love programming. I've been doing it since I was a little boy at 12, I suppose it's just how I think! - Quick List: DevOps, Docker, Provisioning, AWS/GCloud/VPS, Node, REST, Python, PHP and any Framework, Vue, Angular, Ubuntu, Bash, etc. - Full Scale Apps @ https://jream.studio - Free Lessons @ https://youtube.com/JREAM - Full Training Courses @ https://jream.com - I really enjoy teaching!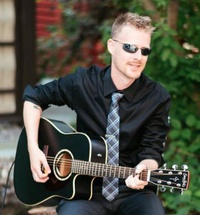 View Profile
Freelance Route53 developer in Coquitlam, Canada
Well Experienced, Full Stack Developer with a Passion for Sharing the Craft
I've been a professional programmer and web developer for over 15 years. I've worked on small freelance projects. I've worked on large teams as a developer and as team lead. The best part of my day is when someone asks me for some help. I believe it's not enough to just show them the answer, but rather help guide them to the answer and make sure they understand how we get there.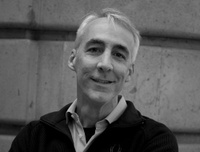 View Profile
Freelance Route53 developer in Heroica Ciudad de Tlaxiaco, Mexico
📡 Full Stack Developer & Business Analyst
Lawrence is a Full Stack Developer specializing in cloud computing and responsive web and mobile development using Amazon Web Services and many popular open source stacks and development frameworks. He also works extensively with the open source online learning management system Open edX. He was an early employee at three startups that were later acquired by Goldman Sachs, IBM and Deutsche Bank respectively, and has participated in a successful NASDAQ IPO. He has worked as a freelance technology consultant since 1999. He earned a BS in computer science and mathematics with minors in physics and English from University of North Texas.
View Profile
Freelance Route53 developer in Dresden, Germany
Founder/Principal at Masterpoint Consulting
I'm a Freelance Full-stack Engineer from Philadelphia. I've been in Software Dev professionally since  2011 and working primarily in startups I've done a bit of everything: full-stack web, mobile, devops, big-data, and project/team management. I currently freelance as a full-stack web developer focusing on Ruby on Rails and Emberjs, but I work on a whole assortment of other projects when it's called for. I'm a big fan of mentoring and I've done it both in and outside of work for a handful or more different junior engineers. I enjoy the process of helping others understand the programming world and it's a great way for me to put my own knowledge into practice. Outside of the tech world, I'm big into rock climbing, punk/hardcore music, and traveling. I've been on the road since Feb. 2017 a...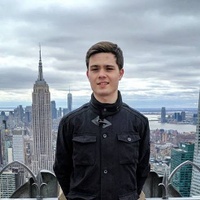 View Profile
Freelance Route53 developer in Lviv, Ukraine
Back-end Software Engineer
Software Engineer proficient in building full-stack web applications, APIs and infrastructure. Working in a rapidly changing startup environment with vague requirements. Taking over project ownership to deliver and drive innovations. Buzzwords: AWS, JavaScript, Docker, Serverless, Microservices, node.js, Docker, Elasticsearch, MongoDB, APIs, Infrastructure, CI, DevOps, TDD, Terraform, Jest, Wallaby, Meteor Also the most active GitHub user in Ukraine - http://commits.top/ukraine.html 🌐 vladholubiev.com - personal website 💻 github.com/vladgolubev - 15000+ contributions over the last year ✍🏻 medium.com/@vladholubiev - 200+ followers 💬 twitter.com/vladholubiev - sharing & learning 🧠 stackoverflow.com/users/2727317/vlad-holubiev?tab=profile - 1500+ rep, helping beginners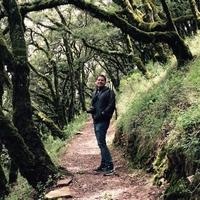 View Profile
Gabriel Ramirez Melgarejo
Freelance Route53 developer in Belisario Dominguez, Mexico
AWS Technical Trainer / Oracle University Delivery Instructor
Entrepeneur, passionate about programming, enterprise software architect & fullstack developer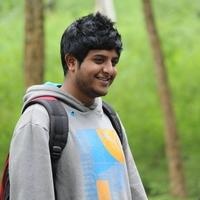 View Profile
Freelance Route53 developer in Bengaluru, India
Developer at HackerEarth
Work Experience(in reverse chronological order): R&D Engineer, HackerEarth(9 months)(current) Core developer, Klonio - a database version control system(18 months) DevOps engineer, Motorola Solutions(9 months)
Are You a
Route53
Developer?
Get paid while making an impact. Become a Codementor for the next wave of makers.
Apply Now