Freelance Route 53 Developers Available for Hire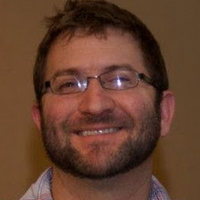 Hire Now
Freelance Route 53 developer in Ashburn, United States
Full stack Ruby on Rails Developer and AWS Cloud Architect
I'm an expert problem solver, and these days I focus on Ethereum and Hyperledger. Dabbling in Corda. I've been developing production applications using Java, Ruby, and Javascript for almost 10 years, using frameworks like React, Rails, Spring. I love solving software problems, building ethereum DApps, and data science.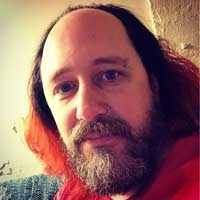 Hire Now
Freelance Route 53 developer in Dover, United States
Full-stack Developer and DevOp
My name is Dan Pratt (dpratt@innov8d.com). I consider myself a Full-stack Developer and DevOp. I know those are pretty heady buzzwords to hit you with right out of the gate, but I'm being genuine. 
I am truly Full-stack. I have routinely worked front-to-back (HTML/CSS to JS to Backend to DB) on projects, and at points of my career have worked full projects solo because it was the most cost-effective way to get something done. My current preferred stack is React/Reduct, Python/Flask, and Postgres. In the past it was Ruby on Rails, Knockout, Postgres. Before that it was .NET MVC, jQuery, and Microsoft SQL. Before that it was PHP and jQuery and MySQL. So yeah, lots of stacks, lots of change over time.   
I am really just learning how to effectively use React and Redux together, but I am a st...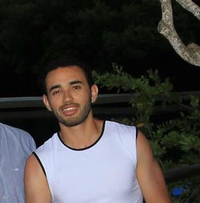 Hire Now
Freelance Route 53 developer in Ensenada, Mexico
CTO & Co-Founder at SimplePay.com.mx
Currently working as CTO for a tech Startup. Given the exposure of uncertainty that a startup has, I get to wear many hats and be involved with different technologies. The bottom line duty: develop strategies and leverage technologies to build and improve our product. Specialties: Java programming, Web and cloud services development, Amazon Web Services (AWS), Team and project management.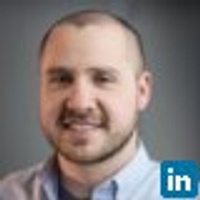 Hire Now
Freelance Route 53 developer in Charlotte, United States
Engineer turned entrepreneur, helpful in all things technology -- from development and infrastructure to system and product design.
I bring a high level of detail and passion to everything on work on. I love working with startups and small businesses to help them find the best path for their success. This is mostly done through technology strategy. I can help at high-level design with systems and architecture for scaling and growth or I can roll up my sleeves and help develop key features of a product. Whatever it takes to make people successful with their technology endeavors.
Hire Now
Freelance Route 53 developer in Irvine, United States
Cloud Architect
I am a well-experienced Cloud Architect and DevOps engineer. With more than 15 years in web development, and over 25 in software engineering, I can solve efficiently a wide-range of problems.
Hire Now
Freelance Route 53 developer in Bucharest, Romania
Software craftsman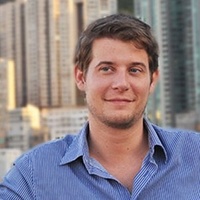 Hire Now
Freelance Route 53 developer in City of Victoria, Hong Kong
Full Stack Developer: Ready to aid and abet the self-proclaimed geek.
Since the impressionable age of 12 years old, I've been excitedly coding and eagerly solving problems - tech and otherwise. To this day, I more than welcome the supposedly unsolvable and the utmost challenging. I pride myself on my love of learning and desire to expand and further my knowledge on tech topics, and hope this energy is something I can share in influencing others. I am a full stack developer (15+ years experience), with strong knowledge & passion for Golang, AngularJs, CouchDB, AWS and your good old fashioned HTML/CSS. At PassKit, I head up our Engineering team, and am responsible for leading our Enterprise Client integrations. It's my job to make it a piece.of.cake. for other techies, marketeers and companies to get their content into the exciting space that is Mobile Wal...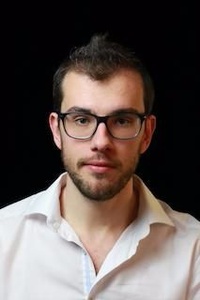 Hire Now
Freelance Route 53 developer in Islington, United Kingdom
Backend and Mobile Engineer
Backend and Mobile Engineer, interested in distributed systems and Android development. Blog: https://clevercoder.net Open-source: https://github.com/gilvegliach/TransparentTextTextView
Hire Now
Freelance Route 53 developer in Chihuahua City, Mexico
Meteor developer / Software Architect
I'm experienced with web technologies for over 10 years, having switched stacks based on the projects demands. My current stack is Meteor + Angular 1.x + MongoDB, though I'm flexible to be using other technologies depending on the project requirements. Proficient on AWS architecting & management, I try to plan ahead what will be required and leverage AWS features to simplify development & prepare for scalability. Blockchain enthusiast with very little experience on Solidity (Ethereum smart contracts)
Hire Now
Freelance Route 53 developer in Ashburn, United States
Full Stack Developer
I'm IT professional, with 8+ years of experience in software development in different business areas like sales, manufacturing, planning, accounting, human resources and banking processes.My strength is my passion for IT, which gives me the ability to quickly pick up new technologies and work in a fast paced environment. My main goal is provide all my knowledge, attitudes and skills that I learned during my working life to be able to work best.
Hire Now
Freelance Route 53 developer in Ashburn, United States
Product Manager
An experienced startup Product Manager with over 10 years of experience in startups and entrepreneurship. Strong commercial skills coupled with deep technical understanding evidenced by a proven track record of bringing products to market on time and under budget. Extensive and deep experience with many AWS services - VPC, IAM, EC2, RDS, S3, ElasticBeanstalk, CodePipeline, CertificateManager, Route 53, CloudFront, OpsWorks, CodeCommit, CloudWatch, CloudFormation, Glacier, Lambda, SES, SNS, SQS, and others. Ruby on Rails, HTML, CSS, PHP, Javascript, Wordpress, GitHub, Sublime, CLI, Visio, ZenDesk, Netsuite, Agile, Scrum, Amazon Web Services (AWS), Azure, Pivotal, Heroku, Slack.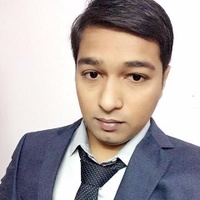 Hire Now
Freelance Route 53 developer in Ashburn, United States
Asp.Net MVC | Xamarin | Technical Consultant
If you have a problem feel free to contact me, I always go above and beyond to try to help you. I have 6+ Years total experience in Programming. I have good experience in XAMARIN and XAMARIN forms. I have experience in Asp.NET MVC, C#, Socket Programming, MSMQ, NODE JS, Microsoft Windows Azure. Some of my projects were developed for web and mobile devices, via Web services and using SignalR library we adopt them under iOS and Android. In a project where client required high performance I utilize Redis framework to optimize storage and access to sensitive information. I prefer to work with MS SQL,but also know MySQL and postgre. I have been working with all version starting from 2005 server. I like to design DB model first and then code it. I most work with Google API report...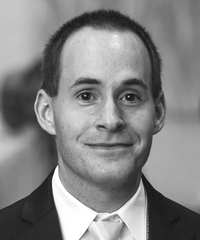 Hire Now
Freelance Route 53 developer in Sayville, United States
Consultant | Startup Founder | Full Stack Developer | AI | Machine Learning | Amazon Web Services (AWS) | Linux | JavaScript | jQuery | MySQL
I have been developing applications in many languages for over 15 years but my primary language by far is PHP. I enjoy working and solving problems and would like the chance to do the same for you. For anyone who is familiar with the TV show MacGyver: Many of my clients describe me as a "Code Gyver," where MacGyver can analyze a situation quickly and come up with a viable solution, I can with code and server related issues. Founder of Web Shrinker: https://www.webshrinker.com
Are You a
Route 53
Developer?
Get paid while making an impact. Become a Codementor for the next wave of makers.
Apply Now