Andrew Rousseau
Full stack programmer with 15+ years experience
Average Rating
5.0
(79 ratings)
Mar 2018
Andrew was brilliant, fixed my PHP and SQL related issue really quickly. He was very polite and informative the entire time. Thanks again Andrew!
Sep 2016
Andrew is hands down the best. That is all.
Dec 2015
Thanks again Andrew, problem solved.
The best mentor you could ever imagine!!! thank you so much for helping me out man! i truely appreciate it!!! :D
Has been very supportive, and super smart so far, we figured out how it works and it's nice! Cant wait to our second session! :)
Extremely helpful, and very easy to converse with
Thanks again, Andrew, I learnt a lot.
Nov 2015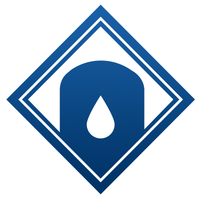 Very patient and knowledgeable
Great questions and ideas of how to solve my problem.
Amazing Mentor, found the solution I wanted, highly recommended
Oct 2015
The best. Optimizes Database and Logic; offering suggestions on how to improve efficiencies. Exceptional intellectual collaborator.
Sep 2015
Andrew is great. Very easy to talk with. Communicates well and has a lot of good insights.
Provided two different solutions for my issue. Thank you!
Totally competent, patient, friendly, cooperative and flexible. What more could anyone want? I work alone most of the time. The little bits of time with Andrew, plus the clutch code same he sent for function I was not 100% sure how to do and did not have time to develop, pay gigantic dividends to my clients and me.
Great mentor and knowledgeable developer. He's very helpful not just within sessions but also outside of the sessions.