Not looking for Roles Developers? Find other types of developers: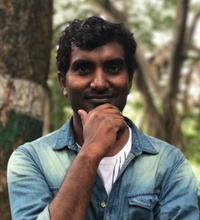 Hire Now
Freelance Roles developer in Bengaluru, India
I can help you with .NET, Android, Web, iOS, C and Azure.
I work has a solution architect, and have been training in one form or the other for the last 5 years. I am good at teaching those who are completely new to a particular topic. For instance, lets say you have been a web forms (dot net) developer all this while. However, you have been advised that you will be working on dot net MVC from the next project. In situations like that, where you are learning something entirely new but still wish to harness what you already know, I am the guy for you. Another instance would be, you are really now starting your journey into the wonderful but terrifying world of development (it could be android, web, iOS or Azure) and you want someone to ease you into this. Well, I am that trainer. I am patient, i can be wonderfully funny, use all sorts of dramati...
Hire Now
Freelance Roles developer in Ahmedabad, India
.NET, C# & Xamarin stack code monkey, hoping since 7+ years
Throw me some C# or .NET or Xamarin, I live on that. Your problem will be casted to acceptable solution !!
Hire Now
Freelance Roles developer in Istanbul, Turkey
I'm a Microsoft Certified Solution Developer (in Web Apps) with over 5 years of experience using C# MVC and Microsoft Azure cloud services to develop highly scalable and secure solutions with a track record to back that up.
I'm a Full Stack developer specialising mostly in C#, ASP.NET MVC, Entity Framework and Azure, though you'll also find me dipping my toe into the IoT pond as well, developing firmware for microcontrollers / embedded systems with C. If you would like to find out more about me, you should check out my LinkedIn (see recommendations), GitHub and Stack Overflow profiles (in addition to my existing reviews here.)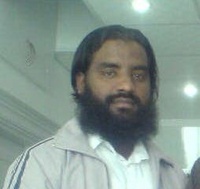 Hire Now
Freelance Roles developer in Lahore, Pakistan
Senior C# ASP.Net MVC AngularJS Developer | JQuery SQL Reports Guru
Over the past 13 years, I have designed, developed and managed a wide range of applications. I have provided complex solutions for top companies including The New York Times, Walmart, Beam, Live Help, Decisions, DigitalRep, Matrix Protection, Knowledge Shop. I am also highly demanding expert for reports, dashboards. Recently used skills: 1. C#, ASP .Net, ASP. Net MVC, ASP. Net Core, CSS, CSS3, HTML, HTML5, Twitter Bootstrap, WebAPI 2.0, Owin, DocX, ZenDesk, APIs, Json, twilio, SVN, TFS, GitHub, BitBucket, Trello. 2. AngularJS, Node.js, JavaScript, Jquery, TypeScript, KnockoutJS, FabricJS, ContentBuilderJS, VideoJS, PhantomJS, CasperJS, Bower, Grunt, Gulp, Jasmine, D3JS. 3. SQL Server, MongoDB, SQL Azure, AWS, Payment Gateways, Worker Roles, SQL, TSQL, MDX, SQL Cube, Stored Procedures, E...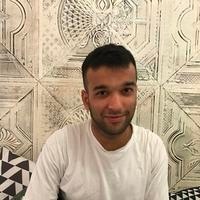 Hire Now
Freelance Roles developer in Cartagena, Colombia
Versatile Python Developer, Teacher and Bug Fixer
Hi there! I'm Udit :) I have been programming in Python for the last 6 years dealing in Web, Data Science, Hardware, Maths, Business Applications, Automation Projects & Web Scrapers. I'd like to help you here, these are some of the things you can talk to me about * Design & Developing Django, Flask Web Applications * Design & Developing REST APIs * Deploying Python application to Servers (A lot of SysAdmin stuff) * SQL & NoSQL Databases * Key-Value Stores like Redis, DynamoDB * Solr & ElasticSearch Implementations * Serverless Python Application deployments on AWS Lambda (my new favorite) * Wordpress Customization and Deployment * Javascript, HTML & CSS * Dash and Plotly Dashboards * Pandas Data Analysis * ETL Systems I can also help you with Pandas, NumPy (rudimentary data s...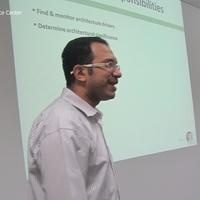 Hire Now
Freelance Roles developer in Cairo, Egypt
Software Engineer, Research and Development
Works as a Consultant and a Research Engineer in the R&D department for SECC(Software Engineering Competence Center) with 15+ years of experience in Software Industry, 7+ years of them sharing in leadership and strategic positions. He provides consultation to organizations on how to maintain a strong Software Architecture that supports Business Agility. He helped to shape strategies for organizations in the software industry and international NGOs. He provided consultations to startups to model their business and construct their business plans locally and internationally. During his experience as a teaching assistant, he guided many students in finding innovative business ideas that turned to be successful startups later on. Mustafa has a strong experience in Lean Management using Agile Me...
Hire Now
Freelance Roles developer in Brighton, United Kingdom
Senior Developer
Friendly and experienced UK developer. I specialize in both C#/.NET and javascript.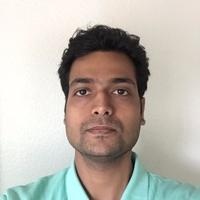 Hire Now
Freelance Roles developer in Jaipur, India
Consultant | Technical Speaker | Startup Founder | Full Stack Developer | Chatbots | AI | Machine Learning | JavaScript | jQuery | NodeJS | AngularJS | MongoDB | MeteorJS | ElasticSearch | Firebase | Android | Ionic | Mocha | Digitalocean | MySQL
** Full Time Consultant, Entrepreneur, Developer. ** ** One Minute Quick Video Intro : https://www.youtube.com/watch?v=ylxt9a-izOw ** Consult Startups and Development Teams. ** **Go Ahead and Schedule a Session with me, would love to talk to you ! **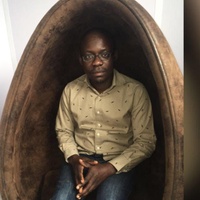 Hire Now
Freelance Roles developer in Lagos, Nigeria
Experienced Full Stack Software Engineer : C#, .Net, Xamarin, Nodejs, Angular, TypeScript
Experienced and Certified Lead Software Engineer with over ten years of active software costing, development, testing, deployment, support and integration. I have young and experienced developers under my supervision. I have developed many applications, with local and remote/international teams.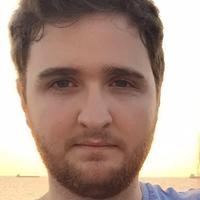 Hire Now
Freelance Roles developer in Bellevue, United States
Team Lead & Senior Software Engineer at Microsoft, Azure team. Web development expert: Azure, ASP.NET, JavaScript
- Senior Software Engineering Manager at the Azure team in Microsoft. - Over 10 years of experience in the Microsoft web stack: ASP.NET MVC, C#, Azure, Entity Framework - Over 7 years of experience in JavaScript, JQuery, knockout.js, bootstrap, LESS, CSS, HTML
Hire Now
Freelance Roles developer in Curitiba, Brazil
Hire Now
Freelance Roles developer in Hyderabad, India
Azure SaaS Architect
Results-driven software professional with over 15 years of problem solving, identifying root causes and corrective actions to meet short and long term business needs using an analytical, methodical and resourceful approach. Proficient in designing the applications with good response time, throughput, resource utilization and workload in a scalable way and built in the flexibility to support this. An innovative communicator used to communicating with individuals at all levels and who enjoys working in a diverse environment and strikes to bridge the communication gaps between business process owners and I.T.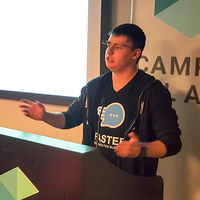 Hire Now
Freelance Roles developer in Yaqum, Israel
JavaScript Fullstack Developer (AngularJS, Ionic, NodeJS, PHP) with 7+ years experience
A JavaScript enthusiast and senior full stack developer with over 7 years of experience, specialized in JavaScript libraries, frameworks and platforms such as AngularJS, jQuery, Electron.JS, Ionic and also NodeJS and PHP.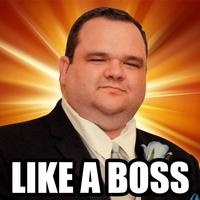 Hire Now
Freelance Roles developer in Spring, United States
Expert developer and Microsoft MVP - Here to help!
With a Bachelor in Psychology, a Master's in IT, 2 years as a C# MVP, and graduate work in Technical Communications, Joe is able to offer a unique variety of services to InfoCraft and our customers. When not working in the office, or at home, Joe can generally be found at St. Jonah Orthodox Church, or at one of the many User Groups in which he regularly participates.
Are You a
Roles
Developer?
Get paid while making an impact. Become a Codementor for the next wave of makers.
Apply Now