Roberto García
Associate Professor, Universitat de Lleida, Spain
Average Rating
5.0
(8 ratings)
Mar 2017
Many thanks, he was quick in solving my problems and explained how he did it.
He was polite and patient and trying to improve the solution that I have.
Feb 2017
Awesome mentor and teacher with great knowledge of dbpedia and SPARQL. Look forward to speaking with Roberto again in the future.
In addition to helping me understand & resolving my issues, Roberto recommended additional reading material to help expand my knowledge base.
Apr 2016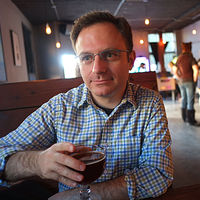 Roberto was really patient in understanding my question and provided the help I needed to solve.
Mar 2016
Roberto is really great mentor, im very satisfied and pleased with the lesson i had with him, and im happy to recommand him to whoever needs help in the subject of semantic web and data query.
Jan 2016