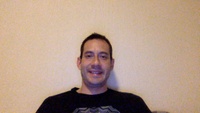 Rodrigo Ruiz
Full stack developer/architect
$15.00
For every 15 minutes
FullStack developer with more than 15 years of experience developing web based applications. I have experience in both back end and front end development. I have a lot of experience creating architectures mainly in java for the backend and angular4/react for the front end.
Automaize customer creation
Automatize the current Mapp customer creation process. Currently it takes and average of 5 days to create a new customer. The current process has a lot of manual steps and in some cases, there are steps that needs to be repeated in more than one system (duplicate). The idea is to remove manual steps and centralize the data. All the communication between components is through rest endpoints.
2016
Client: mapp digital (https://mapp.com/)
Abuse treatment services platform
Create a web and mobile applications to manage abuse treatment services. The platform consists in two parts: Providers: A web application to offer a dynamic treatment plan in the hand for patients. Patients: A mobile application that integrates the provider's current treatment plan into a mobile application that allows patients to fully immerse themselves in their treatment plan using an innovative, cutting-edge technology.
2016
Client: itether (http://itetherllc.com/)
Design and develop a global web based application for china and USA. We developed a web application for chinese vendors and HEB buyers.
2015
Client: HEB (http://www.heb.com/)
Github repositories
seed-react-app
Seed structure for react apps.
How initialize sequentially two containers in docker composer
Introduction Sometimes we have more than one images that we want to initialize sequentially, that means start the second one until the first one was started, this can be needed in case one...
How and why I built A springboot/netflix microservices architecture
Micro services architecture using spring boot and spring cloud netflix.