Freelance Robotics Developers Available for Hire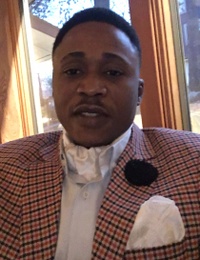 Hire Now
Freelance Robotics developer in Atlanta, United States
Solution Developer, Consultant, Software Engineer, Tutor
Adekunle graduated from Ladoke Akintola University of Technology with a Bachelor's degree in Computer Science. His experience involves writing, testing and deployment of desktop, mobile and web applications across different domain and industries. Adekunle majors in the development of both front and backend technologies that drive enterprise solutions. He also has a great working knowledge of Robotic Process Automation using Blue Prism, Salesforce, ETL, Reporting and Database systems which include Microsoft SQL Server and MySQL and has programmed against the aforementioned extensively. Adekunle has developed and deployed enterprise applications to Private, Public and Government sector to run their day to day activities and operation among few. He is a Microsoft Certified Professional, Mi...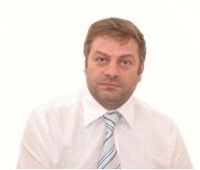 Hire Now
Freelance Robotics developer in Lurago d'Erba, Italy
PLC/HMI & ROBOT software design, development, simulation & commissioning
More than 10 years using simulation software for robot off line programming and layout validation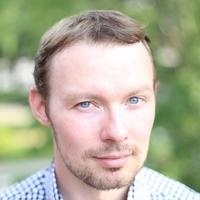 Hire Now
Freelance Robotics developer in Toronto, Canada
Friendly, approachable former academic who enjoys mentoring various coding skills. I'm also currently investigating machine learning and big data analysis.
I am a former academic who has been freelancing in writing, editing and coding for the last few years. Recently I have been working as a private tutor and I enjoy making use of both my mentoring and my coding skills. Solving problems is one of my favourite pastimes and I'm looking forward to solving as many as I can!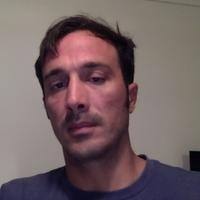 Hire Now
Freelance Robotics developer in Palm Beach, Australia
Software developer with experience in IoT, robotics and automation
I have 13+ years of experience working in major software development projects internationally for engineering, the stock market and research. My intention is always to turn my clients into independent developers, capable of leveraging the knowledge required to accomplish their projects. I can help you to get a solid understanding of the concepts you need to deliver your project. Feel free to book a 15 min session to discuss your project before we start working together. Looking forward to assisting you bridging your technical and/or academic gaps towards your desired outcome. Warmest regards, Vitor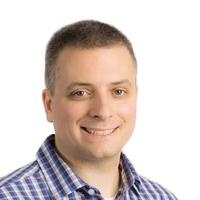 Hire Now
Freelance Robotics developer in Westford, United States
Director of Software and Controls Engineering at Levant Power
• Versatile software leader with experience delivering results on complex, multi-year projects as well as quick turn prototypes in both startup and mid-sized companies. • Proven track record with software shipped on millions of consumer mobile devices as well as mission critical robotic platforms. • Over 14 years of software development experience in C, C++, and Python on a variety of platforms. • Extensive background in embedded systems and hardware/software integration. • Over 6 years leading teams in software management / technical leadership role using Agile techniques.
Hire Now
Freelance Robotics developer in Fairfax, United States
PhD student: Java and Artificial Intelligence specialist
I am a PhD student at George Mason University, currently studying Multi-agent systems, Robotics, Monte Carlo Tree search, and deep learning. I am currently most interested in alphaGo, and trying smaller scale experiments similar to alphaGo for different games.
Hire Now
Freelance Robotics developer in Ashburn, United States
Front-End Team Leader @ RB
Fork Me on GitHub: https://github.com/marborkowski Follow Me on Twitter: https://twitter.com/marcinborkowsky From time to time, I'm the speaker at: - WarsawJS (ocal community of JavaScript professionals and enthusiasts)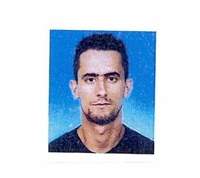 Hire Now
Freelance Robotics developer in Athens, Greece
Robotics Researcher/Software Engineer
The last 6 years have allowed me the development of a broad

robotics

software engineering skillset. This includes motion planning and control of mobile robots, themes that are indeed central to current doctoral work. Achievement to date has been supported by a BSc in Applied Informatics and MSc in Software Engineering.
Hire Now
Freelance Robotics developer in San Francisco, United States
Multidisciplinary engineer and entrepreneur with a reliable history of product improvement and hands-on experience in small and large teams. Former EMT, machinist...
I like to be impactful, and stagnation is my probably the one thing that frustrates me most. I make a conscious and concentrated effort to understand the bigger picture well enough to know which little pictures need better resolution -- and then to fill in those missing pixels as efficiently as possible. In previous (and perhaps future) lives I've been a mechanical engineer, a machinist, and an EMT; I've directed musical theatre, I've been certified as a firefighter, and I've moved across the country on a motorcycle. I love learning, and am a meticulous communicator; I apply myself to whatever field I find myself in, and usually enjoy them all!
Hire Now
Freelance Robotics developer in Rotherham, United Kingdom
PhD Computational Neuroscience + Machine Learning
Almost 15 years of experience in programming, computer vision, humanoid robotics, machine learning. I'm currently finishing my PhD in Computational Neuroscience with bits of Machine Learning. Experience in Deep Learning.
Are You a
Robotics
Developer?
Get paid while making an impact. Become a Codementor for the next wave of makers.
Apply Now