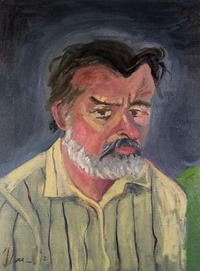 Robert Moskal
I turn ideas and actions into software and back again.
For every 15 minutes
I've been the driving force behind a great variety and quantity of software built for both the market and internal audiences. I excel at matching technical means with business ends to build innovative and stable applications that can evolve with changing opportunities and circumstances. I have a superb record of delivering projects on time and on budget, a roster of delighted clients, and deep ties to the development community. I practice and spread techniques that increase quality, speed time to market, and decrease costs. Foremost among these are test driven development, service oriented (reactive) patterns, and reliance on business process execution engines over custom application logic. Recent years bring containerization, cloud native architectures, and functional programming techniques into the mix. I work effectively with founders and other stakeholders to hone product vision and with engineering teams to execute quickly. In larger institutions I drive the development process by building consensus across organizational boundaries. I've always been a big user of free and open source software, and try to leave every codebase I use better than when I found it. Most importantly, my consulting work is deeply rooted in what I learn shipping 2-3 applications EVERY year.
I've been plumbing java applications with spring since before release 1.0. I can help you with apps that use the application context as well as auto-configured beans, and spring boot applications. I can work with the bulk of the spring eco-system includng spring-mvc, spring-data, spring-security. I typically set up apps using maven, but can work with other java dependency management tooling. Finally. I can help you integrate your code with a variety of third party libraries (comunda, rabbitmq, gcloud, and aws services, JAX-RS, etc.). I can also help you deploy your spring application to any number of servlet containers, and cloud providers, AWS, gcloud, Digital Ocean, etc. In a docker container or not; your choice!
Containerizing your applications may be a step along the way to a more agile enterprise. It sets you up to create continuous integration and deleiver pipelines, deployment to the cloud, and portability between clouds. It also makes on-boarding new developers a breeze. I've been putting code in containers since the birth of docker.
Github repositories
e-springpad
Source code for the evernote springpad translator found here: http://e-springpad.appspot.com/
Maybe We Should Keep Our Promises
A look back at promises and how working with them can make you a better developer.
Misunderstanding as Technical Debt
I've been thinking recently about how much of what we think about as technical debt is really avoidable. Here's a situation in which the way we interpret a technical course of action made a difference.
Average Rating
5.0
(1 rating)
Robert is a world class developer with a knack for finding solutions that we overlooked as clients. I have the confidence that our product will be completed on schedule with the finesse of a world class team.