Find a mentor

Web Programming

Mobile App Programming

Programming Languages

Data Science /Engineering

Database /Operations

Others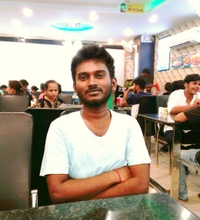 Rishabh Agrahari
Someone who loves solving real life problems with code.
I am experienced in Python, Django based web applications, JavaScript, HTML/CSS. I have 2+ years of experience in these technologies. I have good knowledge of machine learning. I always try to solve my own realife problems with code. I believe that code is all about sharing knowledge.
I have worked on many projects which involved Django as backend development frarmework. I have fairly good knowledge of Django User management (registration, login, session management), social logins (login with facebook, twitter, google etc) with django-allauth, prediodic task sceduling with celery and redis, database search and indexing with haystack and whoosh, Django REST Framework for APIs.
I have written my python scripts to solve my day to day problems, varying from web scrapping, user session creation using python, form submisison, handling browser controls with selenium etc. This GitHub repo of mine has all those scripts: https://github.com/rishabhiitbhu/code_for_fun
I have worked on HTML, CSS, Bootstrap CSS, JavaScript, JQuery. I have good knowledge of JavaScript tools like AJax, dynamic page rendering etc.
Github repositories
tpobot
A messenger bot for giving updates of TPO portal to the students of IIT (BHU).
fedena
Get your fourth semester results when ever they are available.
Django Allauth Tutorial | Social logins
A tutorial on how to build a small Django website having features of Login with Facebook Login with Google Custom User model.
Django | User registration with Twillio
A django site with custom User model using Authy Phone Verification API for user registration and login.