Freelance Ring Developers Available for Hire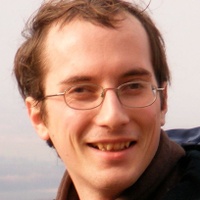 Hire Now
Freelance Ring developer in Budapest, Hungary
Programming Language Polyglot, Long-time mentor
I am new to CodeMentor, but an old-timer in mentoring. I have been teaching programming in C, Python and PHP since 2000, and I have a web programming course at a Hungarian university since 2009. I am most proficient in Python, Clojure and C, and I also have years of experience in PHP and JavaScript as well. I am an expert in video streaming technologies, and have a weird interest in Git internals.
Hire Now
Freelance Ring developer in Marbella, Spain
Engineer, Entrepreneur and Thinker of solutions that work
Get support from one of the first professional full-time Clojure experts in the world – possibly THE first. I will help you to progress with your projects in Clojure, ClojureScript, Java, Jave EE (JEE / J2EE), JavaScript and Common Lisp. Want mentoring on machine learning and AI? Want to learn about functional programming, lazy sequences, transducers, multiversion concurrency control, fully persistent data structures, neural networks or bayes classifiers? I'll teach you how to do this! Backend? Frontend? I'll help you with both! Some example backend server technologies: Clojure, Java, JEE, PostgreSQL, MySQL, MSSQL, Oracle, WildFly (JBoss), Immutant, Ring, Compojure, etc. On the frontend I will support you directly in JavaScript, or do you work on your super modern single page app ...
Hire Now
Freelance Ring developer in Denver, United States
Co-Founder at ROXIMITY
Dusty Candland is ROXIMITY's co-founder and CTO. He is responsible for daily operations, team leadership and technical planning and development. Dusty has a degree in graphic design and has been developing software since the 90s. He has a broad range of technical knowledge from quickly scaling growing startups to implementing changes in large established enterprise systems. Previously, he has been involved in two successful start-ups, eonBusiness and GoToast (which was acquired by aQuantive). At GoToast he was responsible for developing and scaling the primary backend systems, which managed millions of PPC keywords daily. At aQuantive, he was part of the Research and Development team responsible for developing new technology quickly and with limited resources. Blog: http://candland....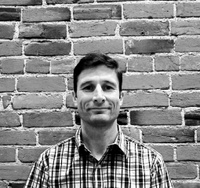 Hire Now
Freelance Ring developer in Fort Collins, United States
Senior Clojure and ClojureScript Engineer
Do you need a quick, high-quality project completing? Are you battling a technical problem in Clojure? Perhaps you want to write more Clojure, but you're not sure what the programming workflow should look like. I would be delighted to help. I'm a technical and team lead, and have been coding and teaching Clojure and ClojureScript for four years.
Are You a
Ring
Developer?
Get paid while making an impact. Become a Codementor for the next wave of makers.
Apply Now