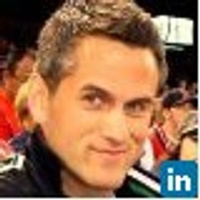 Richard K. Miller
Seasoned software developer, DevOps engineer, and manager
$25.00
For every 15 minutes
Brand new to Codementor! I am an experienced full-stack developer and DevOps engineer. My specialties include code refactoring, adding automated tests to legacy code, optimizing developer productivity with great development environments, continuous integration, and performance optimization and caching with Nginx, PHP-FPM, MySQL/Percona. Also very experienced with large Sphinx search deployments.
Built and deployed Ruby on Rails and PHP web apps including profiling, debugging, and refactoring. Brought legacy code under test. Set up automated testing. Wrote Laravel middleware. Migrated CodeIgniter to Laravel. Published WordPress plugin. Wrote Lua/OpenResty code for Nginx. Built developer environments in Vagrant. Implemented 12-Factor App (12factor.net) principles.
Experienced Linux system administrator. Ran DevOps processes for 250 bare metal servers including deployment, configuration, management, and monitoring. Lead performance improvements including query optimization, software tuning, and caching. Built and deployed distributed search engine with 700MM records.
Former CTO of small, venture-backed startup in Boulder, Colorado. Executive team. Management, mentoring, and training of development team. Taught development principles. Developed training videos.
Github repositories
wwsgd
What Would Seth Godin Do WordPress plugin
folder2podcast
Make a temporary podcast from a folder of mp3s