Freelance Riak Developers Available for Hire
Hire Now
Freelance Riak developer in Seattle, United States
Open source Ruby developer. RSpec maintainer. I have extensive experience building backend systems using technologies like SQL, S3, Riak and Redis.
I used

riak

to build a system at Moz that collects and stores large millions of rankings records per day. As part of building that, I contributed to the ruby

riak

client and the ripple ORM, and wound up on the core team for those projects. Basho flew me to San Francisco for a weekend hackathon as well: http://basho.com/welcome-new-ripple-committers/ http://www.themarkphillips.com/2011/08/09/A-Cost-Benefit-Analysis-of-the-Ruby-Hackathon.html
Hire Now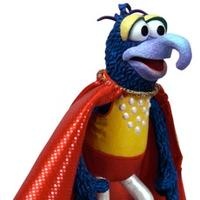 Hire Now
Freelance Riak developer in Raleigh, United States
Professional Rails developer with 10+ apps
I am a professional Ruby and Rails developer. I've been working in Rails for eight years. Previously, I developed in PHP, Perl, Java, C, and other languages. I've been using Unix for more than twenty-five years. I have an advanced degree in computer science from Purdue University and was formerly the Editor-in-Chief of Linux Magazine. You can find much of my own technical publishing on developerWorks.
Hire Now
Freelance Riak developer in Târgu Mureş, Romania
Highly rated full-stack GDE expert, API/Javascript/jQuery/PHP/MySQL coach, experience in scalability. Among top users on Stackoverflow (103k reputation) and Google Developer Expert (GDE).
Full-stack engineer for over a decade(13+yrs). 3 yrs experience in online mentoring and consulting, I possess coaching skills that enable much more effective dialogue, lots of sessions completed, and great reviews as you can see on my profile. As a technical engineer, and head of scalable cloud applications, I've completed various projects, large scalable sites/SaaS solutions. I have over 13 years experience in APIs, PHP, SQL, MySQL, Javascript/jQuery, Scalability, Redis, Memcache, Riak, Beanstalkd, and strong DevOps skills. Yii Framework/Laravel advocate a love working with RESTful services. I am experienced in query optimizations where I had achieved great results on MySQL. Among my other abilities there is also the rapid abilities to debug or troubleshoot a particular problem. Choose ...
Hire Now
Freelance Riak developer in Santa Tecla, El Salvador
Distributed systems/web developer
I'm a distributed systems developer with expertise on load balancing, actor model, networking and functional programming.
Hire Now
Full Stack Dev
I've been programming since I was young when I was writing games in QBasic and building a networked game engine in C++ using OpenGL. I enjoy working on the full pipeline from concept, to code, and deployment. Lately I have been becoming more interested in functional languages and organize the Erlang Meetup group in San Francisco, which I have grown from 100 to 800+ members. Technical Skills: Languages: Ruby, Erlang, Javascript, HTML, CSS Frameworks/Standards: Ruby on Rails, OTP, OpenGL Miscellaneous: Riak, Chef, Ajax, MySQL, Redis, Memcached, JSON, Less, Sass Concepts: REST, Scalability, Distributed Systems, Real-time Search, Fault Tolerance, OOP, Functional Programming, TDD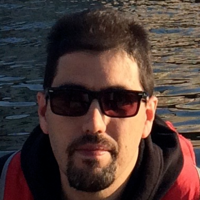 Hire Now
Freelance Riak developer in Buenos Aires, Argentina
CTO @ Inaka / Tech Lead & Erlang Trainer @ Erlang Solutions
I started using computers when I was 9, and programming when I was 10. Those days, I wrote many programs in Basic for Commodore, mostly small games. When I was 18, I got my degree in Computer Technical. At that point, I wrote some real-life programs in Visual Basic, like an administrative software for taxi agencies. My first real work was in a banking software company called G&F in february of 2000. I started working as a junior programmer and through the years I became senior developer, tester, project leader, tech leader and finally, software architect. Those systems had strong volume, performance and security requirements. There I met Facundo Villanueva, my partner at Mogosto Soft. We realized that most of the time we actually enjoy programming, solving problems and creating solut...
Hire Now
Freelance Riak developer in Kochi, India
Full Stack Developer
I am web/mobile developer, traveler, nature lover and love to cook ;) I write good code and develop good architect and design for scalable applications on cloud.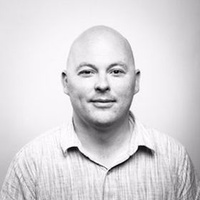 Hire Now
Freelance Riak developer in Munich, Germany
TCO efficient CTO
In my over 15 years with various Fortune 500 companies and startups, I have held a variety of increasingly responsible positions in engineering, including systems & software engineering roles. I have managed changes in large scale infrastructures without downtime while customers were actively using the system. Besides engineering I have experience in managing onshore & offshore software teams delivering mission critical systems. I also work with startups as a mentor and advisor.
Hire Now
Freelance Riak developer in London, United Kingdom
Senior Backend (Java) Engineer
Interests: Scalable distributed systems, maintainable software, continuous deployment Core skills: Moving software to the cloud, Java best practices, continuous deployment, knowledge of algorithms and data structures Development experience: Java, Ruby, Python, etc Java technologies: J2SE 1.4-8.0, Core, Collections, Concurrent, Guava, RxJava Tools: Intellij IDEA fan DB: Azure Storage Tables, Postgres, Amazon DynamoDB, Riak
Are You a
Riak
Developer?
Get paid while making an impact. Become a Codementor for the next wave of makers.
Apply Now