Rob Heller
iOS App Expert, Web Developer, Code Ninja, Consultant, eCommerce Pro, Entrepreneur, Gamer
$20.00
For every 15 minutes
Hi! I'm Rob Heller and I love technology.

I have 10+ years of combined experience in iPhone and Web/Mobile Development, and a life-long passion for gaming.

I design, create, and develop custom iOS applications for clients as well as my personal business. I use a mix of Objective-C / HTML / Javascript / PHP / MySQL in most projects.

Get more information at www.robbieheller.com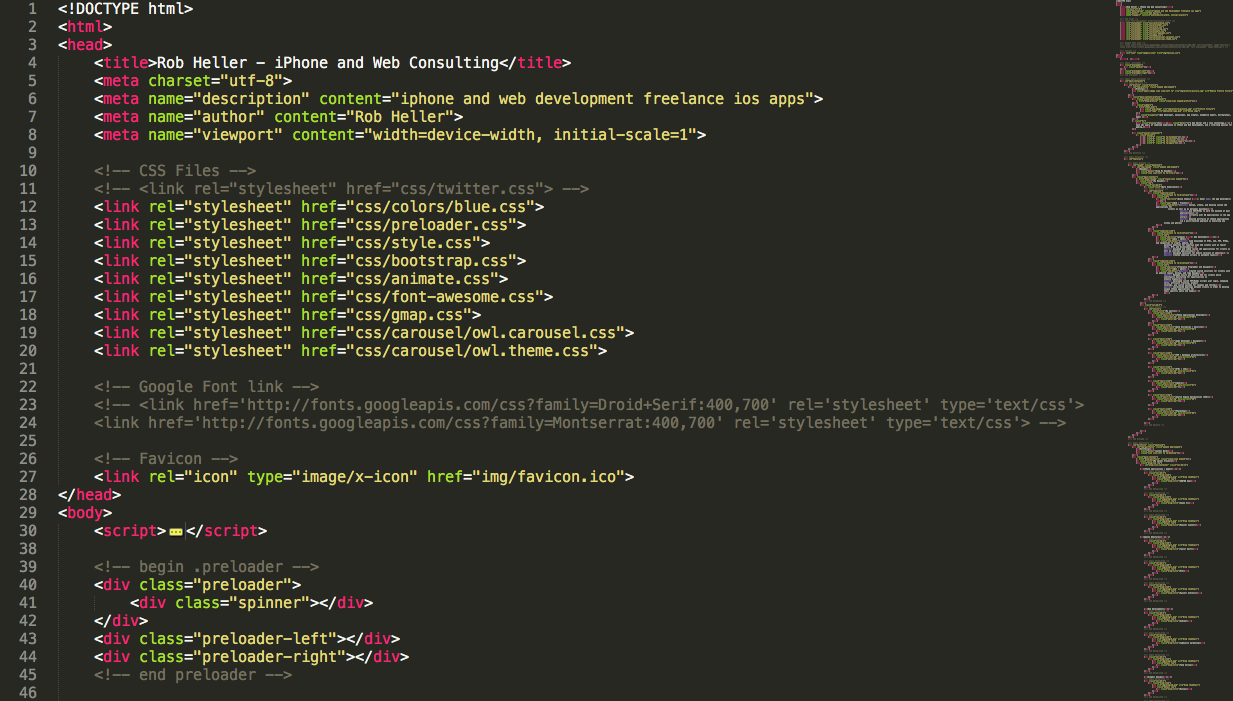 Let's setup your website server and domain!
$25 - Support & Setup
If you want your website online for others to see and access you will need to get a server to put the files on and a domain name (http://yoursite.com) for users to access.

We will set up both these things and download the tools needed to connect and upload your files to your new server.

Message me anytime!

Install wordpress and teach you the basics
$25 - WordPress & CMS
Let's install wordpress together! Once it's finished I can show teach you the basics on using wordpress to create a blog!

iOS QuickTip: Getting and Reading JSON Data from a URL
Here's an iOS tutorial / quick tip on how to retrieve JSON data from a URL using minimum code.
VIEW MORE POSTS
Average Rating
5.0
(8 ratings)
Super nice guy! Helped me out in minutes! THnak you so much :)
Truly Amazing!!!! Best developer I've ever worked with (besides myself). Again!
Truly Amazing!!!! Best developer I've ever worked with (besides myself)
Truly Awesome. But I want to take all of his time so don't hire him until I am done with him (which may be never).
Rob was persistent and solved my issue - which was a strange one, for sure! Working with him was a pleasure, he was reasonable and attentive – as well as knowledgeable. Thank you, Rob! Much appreciated!
Rob worked with me on a strange issue - not yet resolved but a unique situation for which his input was valuable :)
VIEW MORE REVIEWS