Freelance Rhel Developers Available for Hire
Hire Now
Freelance Rhel developer in Hicksville, United States
Development and Operations Director
Global DevOps Community | http://devopschat.co Contact Details | http://jared.nyc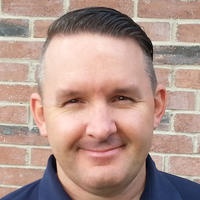 Hire Now
Freelance Rhel developer in Garland, United States
Principal Software Engineer
Veteran software engineer with broad experience in automation, virtualization, various languages and platforms, performance analysis, etc. -- all the tools to get the job done. I've been programming since I was in the 7th grade, and 20 years professionally. I am self-taught, so I have a knack for staying up with current technology and quickly adapting. I understand architecture at a low level, and am passionate about well-designed, robust software. My automation background comes from being the primary developer on a very large server application with little resources to support it, so, every task that could be automated, had to be. Ruby has been my automation language of choice, though I anticipate Go replacing it where performance is concerned. I like solving problems big and small, so,...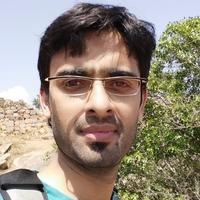 Hire Now
Freelance Rhel developer in Ashburn, United States
Data Engineer
Expert in - C, Python, C++, Linux programming, Shell script. Data engineer since 2015.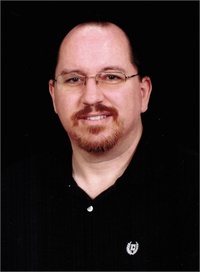 Hire Now
Freelance Rhel developer in Sloughhouse, United States
Dockerization, LAMP Stacks, and More
There is nothing better than having someone mentoring you as you work through things. I especially enjoy talking about non-technical subjects such as marketing, product management, and financials.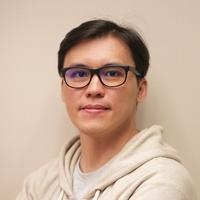 Hire Now
Freelance Rhel developer in Taipei, Taiwan
A Mage wish to change the world by magic (code).
Fascinating on humanity, majored in Psychology & Computer Science when I was a student. Also interested in AI & UI/UX. 10+ years engineer experiences, most in Linux & web fields. Currently playing with Ruby on Rails & Electron. Good at teaching (Adults & Kids).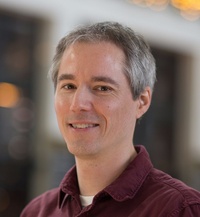 Hire Now
Freelance Rhel developer in Lafayette, United States
Full stack web applications with a focus on PHP/Laravel 5
Web apps on the LAMP stack. Technical co-founder skills including discovery, architecture, full-stack web development, QA, scaling, deployments, product management and how it all fits together. Passion for continuous learning.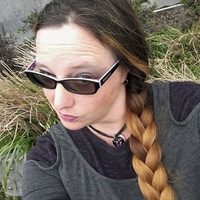 Hire Now
Freelance Rhel developer in Ashburn, United States
tekGoddess - Founder, Owner, Software & Analytics Engineer
Continuous Process and Systems Improvement Specialist seeking creative projects within the non-profit, Open Source, small business and LC3 communities. Fifteen years experience with IT Service and Software Development, primarily within the private Education Industry. Intimately familiar with both Proprietary and Open Source Application & Reporting environments bolstered by a strong background in Network, Server & Security administration. Proven knowledge leader and detailed Systems Design Analyst. Unique project proposal and management techniques with significant performance and efficiency improvement gains. Provides collaborative tailor designed solutions from concept to launch. ​Artfully applies industry Best Practices to boost innovation, facilitating Organic Collaboration and Ideat...
Hire Now
Freelance Rhel developer in Leander, United States
developer mentor who loves sharing in your aha moment
I'm a software engineer with over 20 years of experience who can mentor, train, tutor, or help you with software development, systems engineering, architecture, and technology. Most of my experience is with C/C++, Perl, Bash, Python, Java, as well as Git and Linux. My main focus right now is GoLang, Virtualization, and Docker.
Hire Now
Freelance Rhel developer in Marquette, United States
Emergency support specialist, cloud consultant, lifetime coder, Linux ninja, security guru, developer-operations liasion, systems administrator. Often called 'rockstar', 'unicorn', 'hero', 'savior', 'recluse'; seldom called on the phone.
I put out cyber fires over donuts and camp fires. Polyphasic sleeper serving all timezones! Provider of live-help in real-time via video conference for technologies I have mastered and problems no one else can solve. Writer of re-brandable content management systems (every app has content, does it not?), re-usable apps & APIs, member of Mensa & Intertel, slayer of salmon. Human languages for fun, programming languages for breakfast. I left Detroit in the Dot-Com era to live deep in the north woods, I wear camo every day and kill my own food when I have to. I solve my own problems with grace and efficiency. I'll be happy to solve yours! My three most valuable skills: * Problem solving * Anticipation (of variables and user expectations) * Machine logic These skills, when applied t...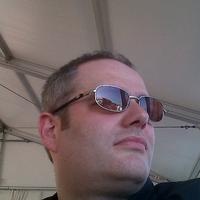 Hire Now
Freelance Rhel developer in Torre Boldone, Italy
IT Architect
Solid background in the Information and Communication Technology field; experience acquired with top market Italian and European players (Telco and Enterprise Market). Specific competence on deployment and placement of value added ICT services and security systems. Specific technical knowledge in System Integration for OSS (Operational Support Systems); deep knowledge in System and Network infrastructure Design and Planning (for both Physical and Virtualized environments) Consolidated many-years project management and consulting approach to the customers. Product marketing and IT architectural design, technical and business development pre-sales Bid management Project management on mission critical tasks Operational procedures Infrastructure design and planning Hardware and Softw...
Are You a
Rhel
Developer?
Get paid while making an impact. Become a Codementor for the next wave of makers.
Apply Now