Not looking for Rewrite Developers? Find other types of developers: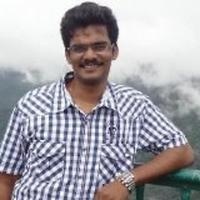 View Profile
Freelance Rewrite developer in Mumbai, India
Analyst at a Top Notch Bank in the IT domain
** Having over 8 Years of experience in Software development and design ** * Oracle Certified Java Professional - Java SE 6 Programmer. * Completed M101JS Certification , MongoDB for Node.js Developers. * MapR Certified Spark developer – DEV 360 – Apache Spark Essentials. * Involved in Deployment of applications in Application Servers (Cluster) like Glassfish which involved setting up of all configurations related to the application server. * Co-ordinated for setting up of URL-Redirection, Load Balancing and SSL enabling in Apache Web Server * Experienced in handling Databases Oracle9i, 10g, 11g ,MS Sql Server. ** POLICIES ** =================== * If you are dissatisfied with my service in any way, I will refund you in full * I do not generally charge for the "...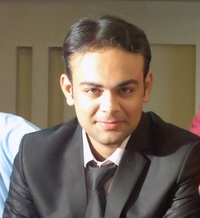 View Profile
Freelance Rewrite developer in Islamabad, Pakistan
UI/UX Designer | iOS Developer | MEAN Stack Developer
I have been working as a UI/UX Designer & iOS Developer since 2010 and 2014 respectively. I have a love for clean design and code and learning new things I'm presently expanding my solid experience in UI / UX design and iOS development. I focus on using my interpersonal skills to design and develop in such a way that creates a strong interest in my employers. I hope to develop skills in product design. As an individual, I'm self-confident and you'll find me creative and naturally passionate. I'm a forward thinker, which others may find inspiring when working as a team
View Profile
Freelance Rewrite developer in Bayside, United States
10+ Years of experience developing Web Apps(PHP, Coldfusion),GUI Interfaces, Database Management and Raw JavaScript/jQuery programs. A true Guru.
Application Developer, GUI Developer, Database Administrator, and a constant learner of new technologies (especially related to ajax technologies). I have more than 15 years of experience in programming development, including LAMP Stack and CSS3/HTML5/JS. Specialties: Web Server installation, Web programming, Web Applications projects and Media Design, CSS3, CSS2, HTML5,XHTML,JSON, Javascript, Any ajax software implementation, jQuery, Graphic GUI Design, jQuery Mobile, jQueryUI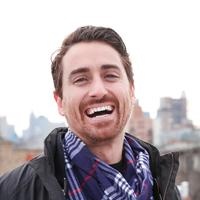 View Profile
Freelance Rewrite developer in New York, United States
Software engineer
Software engineer specialized in team building and designing/developing hi scale web app with microservice on top of Kubernetes and Google Cloud Platform. I worked in some of the biggest tech startup in New York City. I can run software engineers mock interviews. I can help you to solve web coding problems. My expertise includes: - RESTful APIs, microservices, GPC, AWS - UI/UX, JS, ReactJS - Solidity, Python, PHP, Scala ... - Linux, Shell, Bash scripting, Git, servers https://linkedin.com/in/federicoulfo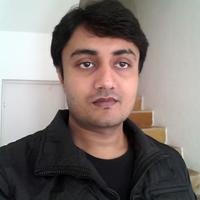 View Profile
Freelance Rewrite developer in Ahmedabad, India
CEO at Future Expert
Microsoft Certified 9+ years experienced Asp.Net, C#, MVC, Jquery & SQL Programmer
View Profile
Freelance Rewrite developer in Częstochowa, Poland
Angular developer with 4yrs experience
I've worked with width angular development form different perspectives - from staring & developing applications form scratch; through maintaining code in good shape and good test coverage to few commits to angular core.
View Profile
Freelance Rewrite developer in Ashburn, United States
Veteran full-stack Web Developer 21 yrs experience
Curious, driven and savvy full stack developer. webmaster and entrepreneur with 4 startups under his belt eager to make web/mobile projects succeed.
View Profile
Freelance Rewrite developer in Mérida, Venezuela
Member en Plone Foundation
I am native from Maracaibo, Venezuela, I a graduated of the "Academia de Software Libre" of Fundacite Mérida as "Especialista en Desarrollo en Software Libre" and also a graduate of the Colegio Universitario "Dr. Rafael Belloso Chacín" as "Técnico Superior Universitario en Informática", currently I am a member of the CENDITEL Foundation community, where I serves as Developer on Free Technology, I am advisor to Venezuelan government agencies regarding issues of community collaboration and free software development. I have experience using Free Software since 2002, I have been participated as a collaborator in the Internationalization process and Spanish localization in many Open Source and Free Software projects, I am an active contributor in Venezuelans projects like "CANAIMA GNU/Linux"...
View Profile
Freelance Rewrite developer in Rzeszów, Poland
Expert Full Stack Developer
I have no idea what the word "impossible" means. My role is to help you reach scheduled goals fast, increase your profits, decrease expenses, automate routinely tasks and configure the environment for easy extending in the future. About me: - Fast adaptative skills - Strong communication and social skills - Able to work with existing code solutions - Able to work as part of a team or independently - Reliable, highly organised, uses best practices - Able to work under pressure - Security and optimization techniques experience
View Profile
Freelance Rewrite developer in Harrisville, United States
View Profile
"Winners Never Lose." Andrew Kozak (@andrewkozak) was born and raised at the Jersey Shore although his fair skin wouldn't give that away. He is conversant in most modern technologies, has been programming since the third grade, remembers life before HTML had a version number, and prefers the hose for chasing kids off his lawn. He enjoys writing and is an outspoken advocate of English spacing, Oxford commas, and Roman quotes. Andrew also enjoys traveling, Olympic lifting, and studying a variety of subjects. When not in front of a screen or under a bar, he practices calligraphy, occasionally judges costuming competitions, and continues to work on speaking as many languages as he feels he should.
Are You a
Rewrite
Developer?
Get paid while making an impact. Become a Codementor for the next wave of makers.
Apply Now