Not looking for Reverse proxy Developers? Find other types of developers: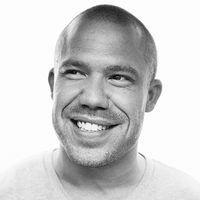 Hire Now
Freelance Reverse proxy developer in Miami Beach, United States
Search Marketing Strategist / SEO Expert / Full Stack Developer / CTO @ MarketKarma
I drive revenue. All other metrics pale in comparison. Be it billion dollar brands or startups, I've had the pleasure of crafting online strategies such that my clients achieve the type of revenue gains that garner press. I have over 20 years experience with Internet and web-based technology. My core competencies include web and application development, Amazon Marketplace optimization, affiliate marketing and organic search marketing strategy. I have worked directly on architecting online marketing strategies, both domestic and international, for a number of Fortune 100 brands. As founder and CIO of MarketKarma, I oversee organic search strategy for all enterprise accounts and work to create innovative solutions to assist retailers in tackling their online marketing challenges. Sele...
Hire Now
Freelance Reverse proxy developer in Marquette, United States
Emergency support specialist, cloud consultant, lifetime coder, Linux ninja, security guru, developer-operations liasion, systems administrator. Often called 'rockstar', 'unicorn', 'hero', 'savior', 'recluse'; seldom called on the phone.
I put out cyber fires over donuts and camp fires. Polyphasic sleeper serving all timezones! Provider of live-help in real-time via video conference for technologies I have mastered and problems no one else can solve. Writer of re-brandable content management systems (every app has content, does it not?), re-usable apps & APIs, member of Mensa & Intertel, slayer of salmon. Human languages for fun, programming languages for breakfast. I left Detroit in the Dot-Com era to live deep in the north woods, I wear camo every day and kill my own food when I have to. I solve my own problems with grace and efficiency. I'll be happy to solve yours! My three most valuable skills: * Problem solving * Anticipation (of variables and user expectations) * Machine logic These skills, when applied t...
Hire Now
Freelance Reverse proxy developer in Amsterdam, Netherlands
Self-employed technical consultant, solution architect and full-stack developer
Bai has over 16 years software engineering experience, including 7 years freelancing and consulting experience. He has significant experience in building large-scale distributed systems, design and implementing of RESTful application architecture, migrating monolithic applications to Microservice architecture, pragmatic agile programming coach etc. He has written lots of blog entries and sample codes to demonstrate the technologies he had used and he is interested in. Some blog entries were referred by Oracle blog portal. He is active in open source communities and he is always trying to introduce the new cutting-edge technologies in his new projects. In 2012, he was invited by Redhat to attend 2012 JBoss User and Developer Conference at Boston and received the 2012 JBoss Community R...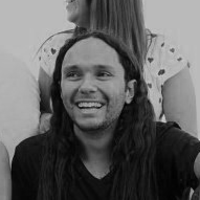 Hire Now
Freelance Reverse proxy developer in Belo Horizonte, Brazil
Software Architect with 10+ years experience ranging from Computer Vision/GIS/Remote Sensing to full-stack Web and Mobile development.
I'm a Software Architect who has worked professionally in a variety of areas, from large-scale web development, systems development, computer vision, GIS, Remote Sensing.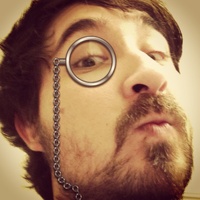 Hire Now
Freelance Reverse proxy developer in Denver, United States
Software Craftsman
I'm a software developer (generalist / polyglot) who is devoted on learning and educating cutting edge technologies. I have over 12+ years of industry experience with design, development and system architecture. I have a strong background in web application development, yet recently proficient in crafting iOS apps. Majority of my experience has been in business applications, from large complex enterprise systems to smaller sophisticated tools for small businesses. Available to assist with any sized project or issue you have!? Reach out anytime day or night!
Hire Now
Freelance Reverse proxy developer in Buenos Aires, Argentina
Versatile and experienced full-stack software developer. Lots of technologies.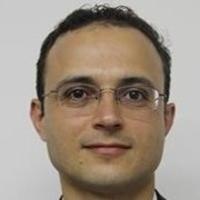 Hire Now
Freelance Reverse proxy developer in Chicago, United States
Application Developer at Avaya
I am a calm person, friendly and loves to help. I like to solve logical problems and I believe that I am a bit clever, after hearing a lot of that from other people. I made good friends and I've met fantastic people. I am seeking to deepen my knowledge in software engineering and become more self disciplined and self planned.
Hire Now
Freelance Reverse proxy developer in Kusadasi, Turkey
Sr. Developer & DevOps at Doktorsitesi.com
I am a 37 years old Developer & Computer Scientist who works with passion & add values to projects participated in. Linux enthusiast.
Need to Hire a Senior
Reverse proxy
Developer?
Get Started
Are You a
Reverse proxy
Developer?
Get paid while making an impact. Become a Codementor for the next wave of makers.
Apply Now