Not looking for Research Developers? Find other types of developers: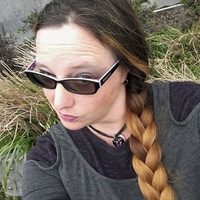 View Profile
Freelance Research developer in Vancouver, United States
tekGoddess - Founder, Owner, Software & Analytics Engineer
Continuous Process and Systems Improvement Specialist seeking creative projects within the non-profit, Open Source, small business and LC3 communities. Fifteen years experience with IT Service and Software Development, primarily within the private Education Industry. Intimately familiar with both Proprietary and Open Source Application & Reporting environments bolstered by a strong background in Network, Server & Security administration. Proven knowledge leader and detailed Systems Design Analyst. Unique project proposal and management techniques with significant performance and efficiency improvement gains. Provides collaborative tailor designed solutions from concept to launch. ​Artfully applies industry Best Practices to boost innovation, facilitating Organic Collaboration and Ideat...
View Profile
Freelance Research developer in San Francisco, United States
Professor of computer science with industry experience at Google and Microsoft
I am a full professor of computer science at Mills College, highly experienced in teaching and mentoring. I worked 11 years (concurrently with being a professor) at Google as a software engineer and

research

scientist. I have also worked at Microsoft and on open source projects.
View Profile
Freelance Research developer in Prague, Czechia
iOS developer (5 years, involved in 35+ projects) and teacher (private and university courses, talks)
Available in all timezones. Excelent English. From single person projects to Czech e-commerce app of 2017, from an Australian startup to large international clients in retail, telecommunications and banking, from teaching talented kids to giving talks on functional programming, I've seen a lot of iOS thoughout the years. My job has always been not just to make great apps, but also to improve the quality of development on all of our projects. I think we need to talk. Allow me to clean up your code, spruce up your app architecture and teach you all you need to know about Swift and iOS in the process. I can propose multiple solutions to any problem, and choose the one right for you. Also, feel free to use the sentence "Just shut up and fix my code." at any time during our session.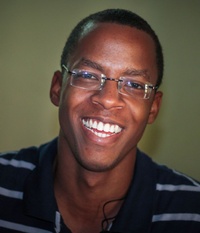 View Profile
Freelance Research developer in Lagos, Nigeria
Product Developer and Designer. Loves data
View my portfolio==> www.jubriljuma.xyz Venture Development I Private Equity I Portfolio Management I Investment Analysis I Productivity & Efficiency Improvements I Organisational Management & Planning I PMP and AGILE (SCRUM/Kanban/ Lean/XP) I User eXperience (UX) Design I am an autodidact, a lover of data, entrepreneur, and investor. I take high level ideas and build them into revenue generating products/companies. I get stuff done. Currently, I am involved in product development, design thinking, user research/testing and investing activities for early stage start-ups and growth companies in Africa to position them strategically and present them effectively as they compete for capital, talent, attention and revenue.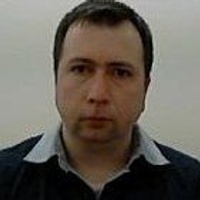 View Profile
Freelance Research developer in Konya, Turkey
Data Science
Bioinformatics, Machine Learning, Data Science
View Profile
Freelance Research developer in San Diego, United States
Full Stack Web Developer. Technical Advisor for Non-Technical Founders
I am a software engineer consultant, entrepreneur, and technologist with over 15 years of experience in web development, UI / UX, IT, and telecomm with start-ups, non-profits, and Fortune 500 companies. I've held roles such as Front End Web Engineer, Web Software Developer, IT Manager, Project Manager, and Telecom Specialist. Along with co-founding an Internet start-up, I've architected and maintained several websites and content management systems, developed e-commerce platforms, integrated cross-platform invoicing systems, and organized social media, SEO, and online advertising strategies. Specialties: web development, front end development, e-commerce, online advertising, display advertising, social media, project management, SEO, SEM, usability and QA testing.
View Profile
Freelance Research developer in Brooklyn, United States
Product Designer/User Researcher by day, Entrepreneur by night, Dancer by passion
I've run usability studies for companies ranging from startup all the way to Fortune 500. Obviously think-aloud structured usability studies are the most common type, but we've also done focus groups, guided interviews, and diary studies, and I really want to start doing collaborative design sessions.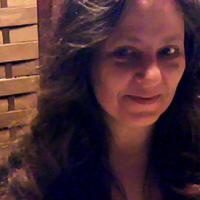 View Profile
Freelance Research developer in Erie, United States
F#
My

research

experience includes everything from bioethics issues to legal issues to computer programming issues to vintage Ford car parts and metal smelting.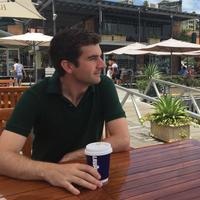 View Profile
Freelance Research developer in Valencia, Spain
Assistant Professor in Software Engineering at the University of Adelaide
I am Assistant Professor in Software Engineering at the University of Adelaide. Find updates on my

research

and teaching here: http://olearypadraig.wordpress.com Specialties: Health informatics, workflow modelling, software development (C#, Java), qualitative research, proposal writing.
View Profile
Tricia (Woodruff) Spoonts
Freelance Research developer in Pleasant Hill, United States
Director of Experience Design
I have built many products from idea to launch – including the award winning UBS Neo and the PointDrive presentation platform. I've taken others to enterprise readiness and made major functional improvements to established products. I am a strong mentor and coach. I've built several collaborative teams optimized to meld the differing visions that lead to great products. I'm experienced in defining user experience practices for organizations. I have developed lean UX techniques and have worked closely with agile teams to integrate them into their workflow. I have also created initial UX processes and frameworks for several early and mid-stage startups. I have a strong background in analytics and data visualization – working on the vision, design and development of one of the first real...
View Profile
Freelance Research developer in Brookfield, United States
Experienced Freelance SEO Professional with Technical Web Development Background
I provide internet marketing and web development services to entrepreneurs, startups & investors to develop SaaS products.
View Profile
Freelance Research developer in Waterloo, Canada
Helping you achieve your programming goals
Lots of experience in both academic and professional setting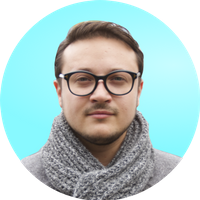 View Profile
Freelance Research developer in Kiev, Ukraine
UX/Product Designer & UI Developer with 10+XP
Im expert UI/UX developer and designer with 9 years experience in design and 4 years in development. I'll be glad to help you with ui/ux for mobile and web apps. Also im professional coder.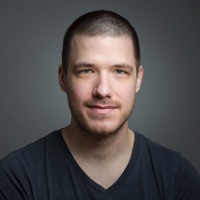 View Profile
Freelance Research developer in Zagreb, Croatia
Javascript Front End Developer, UX Designer, Consultant
I am a development and UX design expert who helps companies build complex custom-made web applications by focusing on a single project at a time, having an agile proactive approach, and building software with business goals in mind. Through my boutique consultancy — codetree.co I work with established companies and passionate entrepreneurs to help them map out, design, and deliver their most important projects on time. Things I value: - Effective communication that keeps everyone informed and on the same page - Delivering weekly measurable results by showcasing working and improved software - Simple and transparent relationships in which everyone can speak truthfully Reach out and let's discuss your current challenges and future plans. At that point we will have a better idea as to whe...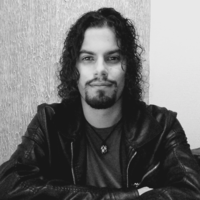 View Profile
Freelance Research developer in Curitiba, Brazil
Software Development Team Lead at Tres Digital
In my career, I came across a series of challenges and, sometimes, the solution wasn't clear at the first sight. But I also learned, the greatest solutions was beyond the technical challenges, in simplicity and creativity.
Are You a
Research
Developer?
Get paid while making an impact. Become a Codementor for the next wave of makers.
Apply Now