Not looking for Requirements Developers? Find other types of developers:
Hire Now
Freelance Requirements developer in Jerusalem, Israel
Experienced programmer who can clarify things quickly.
I can help you debug or redesign anything, from C# and stored procedures to C++ to C to Python to Verilog to assembly. I started programming seriously at the age of 14, and built a Mandelbrot calculation / display program that worked in parallel before I graduated high school. Since then, I have worked on various web-based projects across the entire stack from database design to front-end display tuning. I additionally studied electrical engineering, giving me an understanding of how the fundamental pieces of computers work. My specialty has recently been database-backed web programming; I have worked for a year or more with each of various versions of MSSQL, Oracle, DB2, PostGRESQL, Access, and FoxPro. My experience cross platform - with MS products, Oracle products, and Open Sourc...
Hire Now
Freelance Requirements developer in Berlin, Germany
Entrepreneur + coder who can help you build and launch new products
In the process of starting my next company, but taking time to do some contracting and mentoring while I work out the details on that. I've been programming since I was 9 and have over 25 years of professional development experience. As a serial entrepreneur, I've started 3 software companies and sold 2. I bring deep experience and wisdom gathered over the past 25 years along with skills in hot new technologies like Ember, React & Node. I specialize in creating paradigms--conceptual maps that help people navigate your product, API or codebase. I help you draw the lines between concerns, organize related parts of your application and name the boxes in your architecture diagrams. I'm passionate about getting the concepts of your application right, since they affect everything from your ...
Hire Now
Freelance Requirements developer in Johnson City, United States
Experienced Architect, Team Lead, and Mentor
I've built my career around problem solving, mentoring, and building quality software using pragmatic software design standards.
Hire Now
Freelance Requirements developer in New Westminster, Canada
Web Application Developer & Project Manager. Rails, TypeScript/JavaScript, React, AWS, C#
I'm a freelance web application developer with substantial project management expertise. I've developed Rails applications, React interfaces, and deployed them in the cloud. I'm available for coaching, freelance work, debugging, and solution review! I'm generally available between 9AM and 7PM Pacific Time.
Hire Now
Freelance Requirements developer in London, United Kingdom
Architect / Full Stack Developer - multiple languages
I am a versatile Full Stack Developer & Technical Architect with a proven track record delivering wide ranging solutions from big-data systems to websites, mobile apps and UX design, leading to revenue generation and process efficiencies. I consider myself operationally and technically astute, accurately assessing business needs then rapidly developing tailored solutions using Databases, JavaScript, and Python. I have also been responsible for building high performing development teams and embedding agile practices to deliver exceptional developments. During my career I have worked alongside various organisations spanning diverse business sectors including Education, Retail and Healthcare. My accomplishments to date have included:- * Establishing a highly successful business venture to pur...
Hire Now
Freelance Requirements developer in Redding, United States
startup advisor, speaker, CEO. More than mildly obsessed in seeing founders succeed. I only use my powers for good.
Every day, I get to work with startup founders as passionate as I am about building great products. I'm the CEO of Mindbox Studios, a custom software development shop and innovation lab, where I work with a diverse group of creatives, strategists, investors, and engineers to help founders take their ideas to market. I am a big fan of rapid iteration and hypothesis testing, and bring an intense desire for lovable interactions and a laser-sharp focus on measurement to every project. I believe creating a great product means embracing failure. If one has never had a bad idea, how would she know if she had a good one? Click here to set up a time to chat to see if we're a good fit: https://calendly.com/joshdmiller/hello
Hire Now
Freelance Requirements developer in Kuala Lumpur, Malaysia
FullStack Rails Developer & Founder and Technical Lead of Virtualspirit
I'm a Full Stack Rails developer and founder of tech consultancy, Virtualspirit. I always like to share my knowledge to other because I know I'm once a beginner. We can chat and discuss to fix your problem together! I interested on coding to solve the real world problem, big data analysis, growth hacking, finance, meeting new people and chit chat about technology, investment and startups. About Virtualspirit: Virtualspirit (https://virtualspirit.me) is a ruby on rails tech firm to provide web & mobile development. Besides, we also do all sorts of internet marketing and we produce awesome contents, for your needs! We worked with clients in UK, US, Australia, Singapore and Malaysia. Most of them are startup's founder, established business or digital agency owners. Say 'Hi' to me :...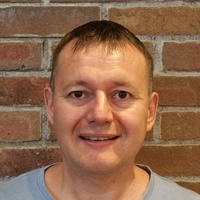 Hire Now
Freelance Requirements developer in Tokyo, Japan
Providing quality value packed android support.
Hi I'm Nigel the creater of the popular youtube channel https://www.youtube.com/channel/UC4jh7YBBb0UnPIef2NOSJhQ I'm passionate about mobile development with android in particular. And enjoy working and helping out people with services ranging from mentoring and training for beginners to app debugging, code reviews and performance optimisations for the more experienced developer. You can check out more of my work here https://www.nigeapptuts.com and then contact me, I'm always happy to help out.
Hire Now
Freelance Requirements developer in Miami, United States
Solutions Architect
Passionate about software from DevOPS to Quality Assurance, from Developer to Architect with the right amount of business skills, marketing and sales. Specialties: Distributed Application Design, Object Orientated Programming, AngularJS, REST API Design, PHP, MySQL, PhalconPHP, MongoDB, Python, Flask, Zend Framework, Linux Administration, Symfony, Quick Test Professional, WatiN/R, Magento, Wordpress, Adobe & Microsoft Suite, MacOs, Amazon Web Services, Google Cloud, VMWare and more. Large Scale Software Development Strategies, Center for Disease Control regulations and reporting guidelines. Health Information Exchanges, Direct Secure Messaging, HIPAA Regulations and Meaningful Use guidelines. Experienced in successfully negotiating and implementing new technologies in change-advers...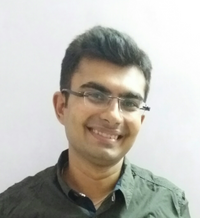 Hire Now
Freelance Requirements developer in Hyderabad, India
A technocrat, working with Microsoft, a travel enthusiast, and your query solver ;)
Currently working with Microsoft to build Product to enable Customers achieve more. Have extensive experience in Problem Solving, Product Building, Architecture Designing. Love to Help other in each and every way I can. Eager to hear from you Guys :)
Hire Now
Freelance Requirements developer in Virginia Beach, United States
Experienced Software Engineer
I am a software engineer with over 10 years of experience. I am passionate about software development and constantly try to learn and improve. I enjoy mentoring other developers and helping to solve problems.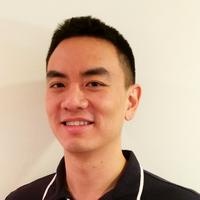 Hire Now
Freelance Requirements developer in Emeryville, United States
Tech and Gaming Entrepreneur
I'm a veteran in the tech industry, having worked with a wide range of product from MMORPG to big data analysis to health care systems. Outside of programming, I've also volunteered and worked as an AmeriCorps member at an educational non-profit for inner city youths for over 4 years. Currently, I'm a member of the Technical Leadership team at ElationHealth, a San Francisco startup focusing on intuitive innovations to enable physicians to provide phenomenal care for their patients. Being in startups and working with new and exciting projects is rewarding. But seeing someone gaining the confidence and skills to take on a new challenge can be just as fulfilling - if not more! As a mentor, I feel that my strength is in my ability to explain domain knowledge in a way that is easy to gr...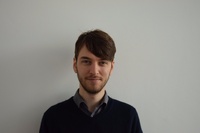 Hire Now
Freelance Requirements developer in Berlin, Germany
Experienced Scala/Android Developer | Expert Mentor
I'm a Scotsman who lives in Berlin. I'm a bit of a perfectionist, I'm passionate about producing the best quality software I can. I'm currently doing a lot of functional programming in Android, but I've worked with various different stacks. I have over 10 years experience writing software.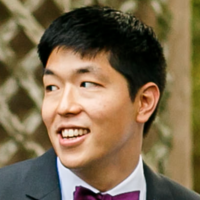 Hire Now
Freelance Requirements developer in Ellenwood, United States
Product-centric, data-minded, full-stack engineer with a passion for OSS, functional programming, microservices architecture, DevOps automation, and Agile/Lean methodologies
I have designed and executed a variety of products in my professional career, including web-based eCommerce solutions, native and hybrid mobile apps, command-line tools and utilities, APIs and SDKs, single-page applications using JS frameworks (React/Redux, Backbone, Angular), ETL systems, and CI/CD using Docker, just to name a few. I have implemented various greenfield projects using microservices architecture, as well as transitioning existing monoliths to containerized microservices. Having worked in various research settings, I have experience designing and implementing experiments and data analyses, including experience with data mining techniques and neural networks. I have contributed to open-source packages such as [amqp10-link-cache](https://www.npmjs.com/package/amqp10-link-...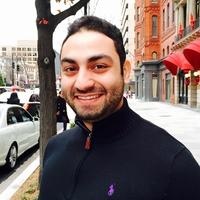 Hire Now
Freelance Requirements developer in Ashburn, United States
Engineering Manager @ Amazon
Check out my portfolio: http://mohamedelgendy.com/ Hello, My name is Mohamed Elgendy and I'm 30 years old. I eat, drink, and breath technology. I moved to the U.S. a few years ago and I've been living the American dream since then. As a project manager and a business analyst, I've provided training and consulting services to diverse Fortune 100 clients in the U.S., Europe, and North Africa covering a broad range of industry sectors. In December 2013, I wrote the Amazon best-seller "3D Business Analyst". I satisfy my creative itch as a full stack developer by fitting in hackathons and building MVPs for aspiring entrepreneurs.
Are You a
Requirements
Developer?
Get paid while making an impact. Become a Codementor for the next wave of makers.
Apply Now