Not looking for Repository Developers? Find other types of developers: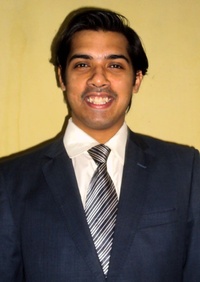 View Profile
Freelance Repository developer in Ghatal, India
Full stack .NET/Classic ASP/Angularjs2 developer
Official contributor to the Sendgrid c# .NET SDK. Github link : https://github.com/sendgrid/sendgrid-csharp/ My javascript,jquery and Angular2 answers in Stackoverflow https://stackoverflow.com/users/3162724/niladri Microsoft Certified Professional .NET Developer(MCTS/MCSA) with a passion for software development and in depth knowledge of OOP. 6 years of software development experience spanning ASP.NET 2.0 to ASP.NET Core 1.0 in C# including high transaction oriented insurance,transportation domain applications. Experience in ASP .NET MVC 3.0/5.0 framework, ASP .NET web api 2. Familiar with Singleton ,Factory design patterns, Generic

Repository

pattern in C#. Worked on several code rewrite/migration projects from Classic ASP to ASP .NET C#/MVC. Also Worked on web service integrati...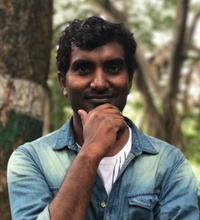 View Profile
Freelance Repository developer in Mysore, India
I can help you with .NET, Android, Web, iOS, C and Azure.
I work has a solution architect, and have been training in one form or the other for the last 5 years. I am good at teaching those who are completely new to a particular topic. For instance, lets say you have been a web forms (dot net) developer all this while. However, you have been advised that you will be working on dot net MVC from the next project. In situations like that, where you are learning something entirely new but still wish to harness what you already know, I am the guy for you. Another instance would be, you are really now starting your journey into the wonderful but terrifying world of development (it could be android, web, iOS or Azure) and you want someone to ease you into this. Well, I am that trainer. I am patient, i can be wonderfully funny, use all sorts of dramati...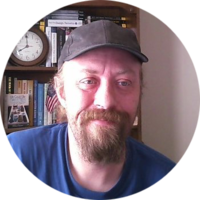 View Profile
Freelance Repository developer in Vilcabamba, Ecuador
C#, TDD, and and Clean Coding Expert with 18 Years Experience
I am an experienced, committed software engineer who continually seeks clean, elegant solutions to business challenges. My lifelong passion for technology drives me to proactively expand my horizons, constantly exploring and evaluating new languages, platforms, frameworks, tools, and best practices and applying them in my work to produce truly awesome results. I also believe that a fundamental prerequisite of highly successful teams is the open, honest interchange of ideas, feedback, and experience, culminating in an environment of personal and professional growth for all involved. It is in this spirit that I offer to share my experience with others as a CodeMentor.
View Profile
Freelance Repository developer in San Francisco, United States
Are you new to Rails? Need help debugging or cleaning up your code? I can help!
Mastering the in's-and-out's of Rails can be tricky, especially for a beginner. I've been using the framework exclusively for over 6 years, so I can help you learn from my own experience. -- I've been running my own NYC Ruby on Rails consultancy for the past 6+ years, working with entrepreneurs, startups, and small businesses to build web applications for their technology-based businesses. My previous experience was as a .NET developer, so I know what it's like to be learning Rails for the first time. I can help with *debugging* those issues that you just can't figure out, *refactoring* the code that just doesn't look right, and *learning* the best practices and conventions that will take you from beginner to intermediate and beyond. Two heads are always better than one, so don't hes...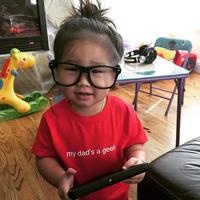 View Profile
Freelance Repository developer in Garland, United States
Telerik Kendo UI & Angular Developer Expert, MSDN Author, MCPD, Coder, Hacker, App/Dev Principal Architect @ Pioneer Natural Resources, Blogger, Dad, 💚 TypeScript, MEAN Stack, .NET Core, URF.NET, URF.Core
Able to do scheduled sessions on same day of request, please schedule and we can coordinate from there. Didn't have a self introductory video for my profile, however here's one of my training videos on one of my expertise listed: frameworks. http://blog.longle.io http://twitter.com/lelong37 http://developer.telerik.com/community/developer-experts http://codeplex.com/site/users/view/lelong37 http://linkedin.com/in/lelong37 http://msdn.microsoft.com/en-us/magazine/ee532098.aspx?sdmr=LongLe http://github.com/lelong37 https://www.nuget.org/profiles/lelong37 https://www.nuget.org/packages?q=urf https://github.com/urfnet
View Profile
Freelance Repository developer in Alblasserdam, Netherlands
Polyglot developer with an obsession for modularity
I'm a self taught developer, and ever since my first job, given enough time at a workplace I've always become the guy who people go to when they're stuck, and I've enjoyed doing the same on various online communities. I've always found those interactions very rewarding, I find it much easier to apply myself in a focused way to helping other people solve their problems. I really believe in the "teach a man to fish" cliche. If you are a student or need help working on open source, I offer a 50% rate reduction. Note that I will not solve exercises/assignments for you, I am only willing to help you to solve them yourself. Finally, I suggest you check out this great write up by Adam Goldman, another mentor on this site, which has some great tips on how better utilize this service https...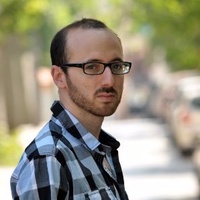 View Profile
Freelance Repository developer in Wrocław, Poland
UX focused Android applications developer
Starting as a hobby, I developed Android applications for the last few years. I worked on various types of projects, some starting from scratch or coming at later stages, some alone and others as part of a team. I'm friendly, communicates well, and is highly motivated.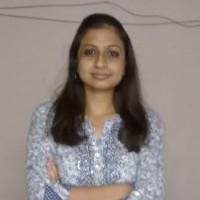 View Profile
Freelance Repository developer in Gurgaon, India
Freelance iOS developer and backend engineer (looking for long term projects only)
A freelance iOS(Swift), Android app developer and a backend engineer in Java and Ruby on Rails. I have worked as a full time backend engineer for 5+ years and picked up freelancing for the past 1 year to work on app development and broaden my spectrum. I have found this very satisfying. I have worked as a backend developer for 5+years and have recently fallen in love with iOS development. Apart from this, I also work on android. As a backend developer, worked on Java, Ruby on Rails, mongodb, postgresql, mysql, redis, memcached, aerospike and many other technologies for day to day devops operations. I have been continuously using github and bitbucket for

repository

managment and AWS, digitalocean and heroku for deployment purposes. My app development experience includes using location ...
View Profile
Freelance Repository developer in London, United Kingdom
Taskmaster - there is no task I cannot master. Currently one of the Top 10 Ruby Developers on Codementor. London, UK
I'm a full stack web developer who loves working with open source technology. I work best at planning the architecture of web applications and their development life cycles. I also love to get the community involved and have had much experience with building and organizing large community related projects.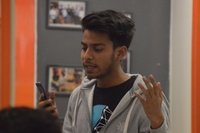 View Profile
Freelance Repository developer in Noida, India
JavaScript Expert, Front end Developer and Web Engineer
Ask me anything :) I'll do my best guiding you in areas of front end development as well as back end development using JavaScript, Version Control System (Git) and best development practices. I'm an open source developer and has created several projects that are used by thousands of developers. I'm proficient in major frontend frameworks ie React, Angular and Angular JS. I've been to a lot of hackathons, won some of them nationally. Currently, I'm doing independent freelance projects and helping developers in area of web developement.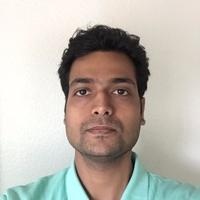 View Profile
Freelance Repository developer in Jaipur, India
Consultant | Technical Speaker | Startup Founder | Full Stack Developer | Chatbots | AI | Machine Learning | JavaScript | jQuery | NodeJS | AngularJS | MongoDB | MeteorJS | ElasticSearch | Firebase | Android | Ionic | Mocha | Digitalocean | MySQL
** Full Time Consultant, Entrepreneur, Developer. ** ** One Minute Quick Video Intro : https://www.youtube.com/watch?v=ylxt9a-izOw ** Most Searched for Consultant For Chatbots and Voice enabled Apps** ** Have Build Products for Startups and Large Enterprises. ** ** Consult Startups with their Product. ** ** You will not be Charged if i am not able to Resolve your Issue.** **Go Ahead and Schedule a Session with me, I would love to talk to you ! :-) **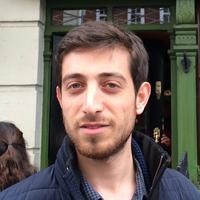 View Profile
Freelance Repository developer in Istanbul, Turkey
Independent iOS Developer
I've been developing native apps on the iOS platform for more than 4 years.
View Profile
Freelance Repository developer in Vasant Kunj, India
Data Science | Machine Learning | Pythonista
I'll do my best guiding you in areas of Data science,Machine/Deep learning,web development using Python, Version Control System (Git), and some hacks to be more productive. I've been to a lot of hackathons and have won some.Currently, I'm part Stanford's Scholar Initiative and doing independent research on Machine/Deep Learning. Also I am a core member of PyData community and have given some talks there and love to mentor people.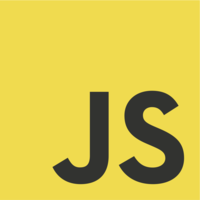 View Profile
Freelance Repository developer in Lagos, Nigeria
Happy Developer
I started programming in 2011 with Java, did some projects with the Swing GUI library and others. I am a person who believes in patterns, if you teach me something, I ask why it works this way and not another way, from that I observe patterns and apply it to other parts of my life. I'm more of a practical person than theoretical. I'm not a man of many words, I prefer to do than to say.
View Profile
Freelance Repository developer in Toronto, Canada
Developer and consultant with 15+ years of industry experience.
From Toronto, ON, I'm a self-taught developer and designer with over 15 years of industry experience. Some of my favourite technologies to work with are: React, Angular, and Node.js, with a focus on things like Redux, rxjs, and the latest in JS. The industry is evolving on a daily basis and I like to evolve with it.
Are You a
Repository
Developer?
Get paid while making an impact. Become a Codementor for the next wave of makers.
Apply Now